Center Stage Productions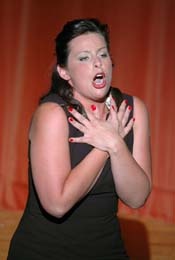 Dedicated to the love of theatre, music, and dance, a group of teachers formed the Chichester Community theatre in 1984. Later, in order to reach out beyond the local community, the name was changed to Center Stage Productions. The organization is an independent, self-supporting institution working to enhance the role of live theatre in the community.
CSP seeks to make the theatre experience an educational, enlightening, and enjoyable event. Summer workshops and productions are open to any student interested in some aspect of the performing arts. Mainstage Productions offered by CSP are open to the community for auditions. In addition, Center Stage Productions offers several events every year such as field trips, concerts, plays, etc. to members at nominal cost. CSP is a charter member of The Arts Guild at Neumann University.