Neumann Scholars Thankful for the Maguire Foundation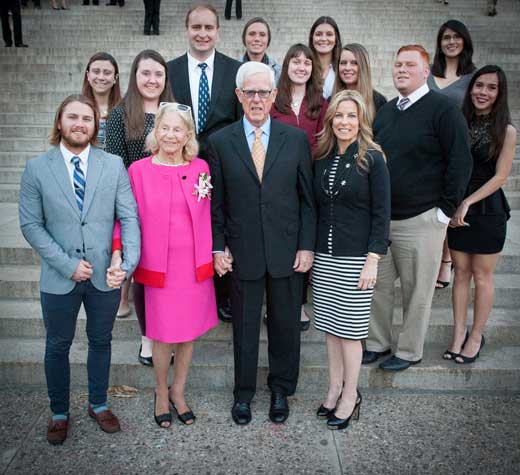 Neumann University Maguire Scholars pose on the steps of the Franklin Institute for a photo with Mr. and Mrs. James J. Maguire and Megan Maguire Nicoletti, president and CEO of the Maguire Foundation. Based on a contribution from the Maguire Foundation, each Maguire Scholar at the University receives $5,000 per year for four years provided that the student pay at least $5,000 per year for tuition or other education-related expenses.
The Maguire Foundation was established in 2000. Mr. and Mrs. Maguire are co-principals of the Foundation, a philanthropic enterprise that focuses its resources primarily on education. James Maguire is the founder and chairman emeritus of Philadelphia Consolidated Holding Company. A Korean War veteran and 1958 graduate of St. Joseph's University, he is the author of Just Show Up Every Day, which chronicles his successful professional and family life.
05/30/17