From Service to Bubble Soccer:
New Year Offers Something for Everyone
The new academic year is off and running. In the first two weeks, campus was a blur of activity:
Returning students reconnected with friends and favorite professors.



First-year students dispersed to 19 locations to perform community service (What could be more Franciscan?).



Lots of students and faculty strolled through the new TV and radio studios, soon to be named the John J. Mullen Communication Center.



Opening week activities included Maui Wowi, the involvement fair, bubble ball soccer, Mass of the Holy Spirit, and a campus picnic.



After a Labor Day holiday, the second week will end with a murder mystery and Paint U-The Ultimate Glow Rage Party.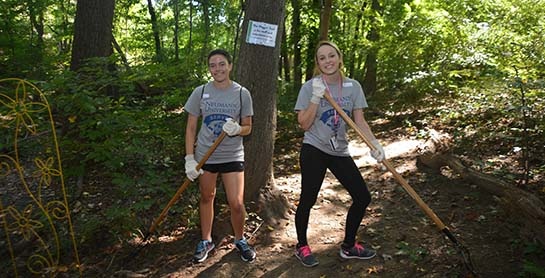 Students helped clear the Waggin' Trail at Providence Animal Center . . .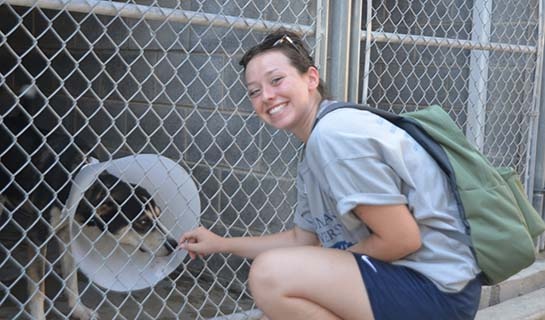 . . . and, of course, took time to play with some of the Center's residents.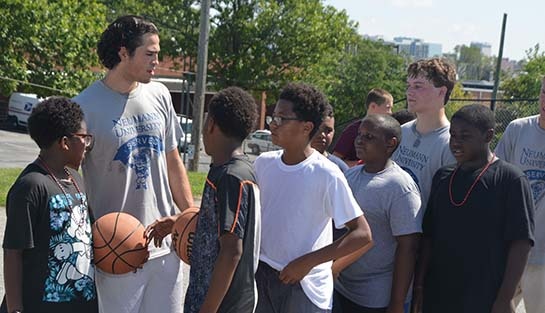 First-year Knights also gave some basketball tips at Nativity Prep . . .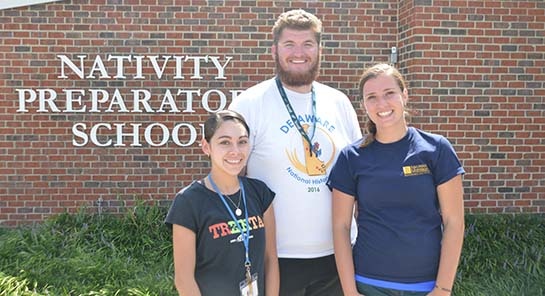 . . . where three Neumann alums work: Alicia Izaguirre, James Ferguson and Samantha Martone.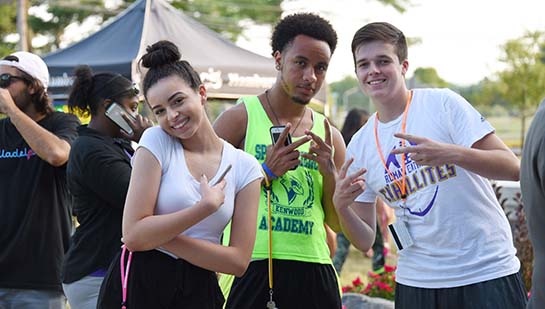 Welcome BBQ: Students posed at the campus picnic . . .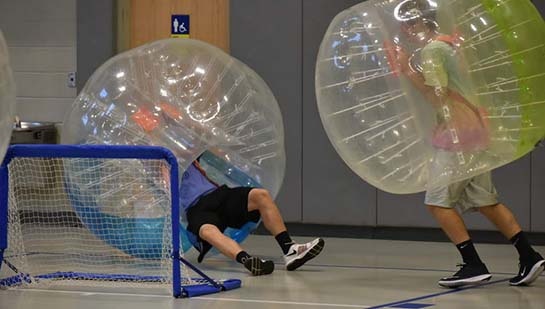 . . . played bubble soccer in Community Hall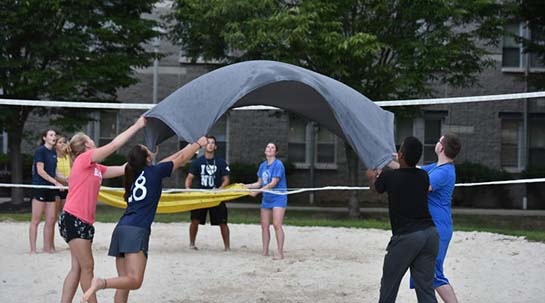 . . . and tried to stay dry during water balloon volleyball.
09/07/16