LEAD conference invites TED talks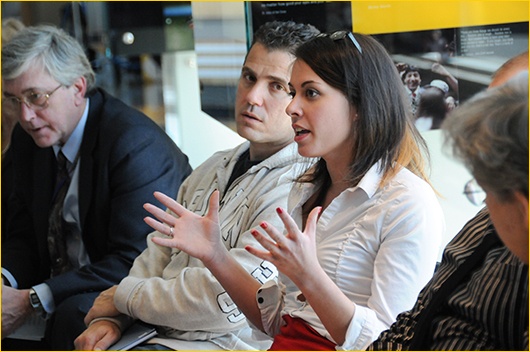 The Neumann Honors Program sponsors an annual LEAD conference, which gives students the opportunity to present TED-like talks on topics of their choice. LEAD stands for learning, exchanging, achieving and discussing. The 2018 conference is scheduled for Thursday, April 26, with presentations from 2:40 – 4:30 p.m. in Bachmann Main Building, Room 315, and posters from 4:30 – 6:30 p.m. in the Bruder Life Center, Student Multipurpose Hall.
"The honors program focuses on developing the critical thinking and writing skills necessary not only to your academic success at Neumann, but also to your eventual success in your chosen career," writes Dr. Richard Sayers, coordinator of the Honors Program.
"We value the curious mind, the questioning spirit, the searching soul …. We take responsibility for our individual and collective education. We challenge one another to become our best selves, and we do so in a supportive and caring community."
The LEAD conference was begun by two students in 2012 as a way to bring together students, faculty and staff around the idea of research and presentation. Presentations can be given by any member of the Neumann community, and all talks and poster presentations are open to the public, free of charge.
In recent years, some topics have been:
Welcoming the Syrian Refugees: A Christian Obligation
Relationship between Personality and Social Media Usage
Climate Change Affirmers in the Scientific Community vs. in the Media
Why Do We Listen to the Music We Listen to? Cultural and Neurological Considerations
The Impact Poverty Has on Student Success
3/27/18