Nine Students Join the Church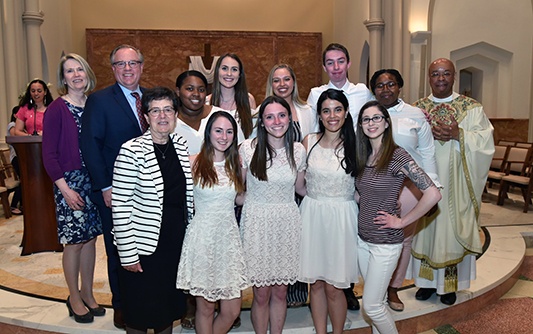 Nine students completed the Rite of Christian Initiation of Adults and joined the Roman Catholic Church on Sunday, April 22, at Our Lady of Angels Convent in Aston, Pennsylvania.
The students are Kianna Caiby, Megan Davidson, Chelsea Fonseca, Bianca Harbold, Julia Howell, Ashley Onorato, MiKayla Radisch, Dalton Valentine, and Rayanna Williams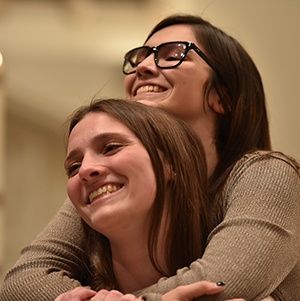 "The Rite of Christian Initiation of Adults is a program intended to provide those students who express a desire to be fully received into the Catholic Church, with preparation for the reception of the sacraments," explained Patrick McKenzie, director of Campus Ministry at Neumann.
"During this academic year, nine students requested to be part of the program offered here through the office of Campus Ministry. The candidates have spent countless hours in prayer, reflection, and service in preparation for the reception of their sacraments and are eager to share this moment with their families and the Neumann University community."
The Mass was officiated and the ceremony performed by Rev. Stephen D. Thorne, university chaplain.
4/27/18