Life Center Dining Hall Is Transformed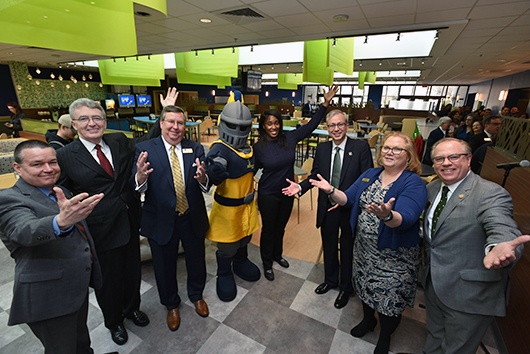 Thanks to a monumental three-month effort by Sodexo Campus Services, students discovered a completely new dining hall at the March 6 ribbon cutting for the new space.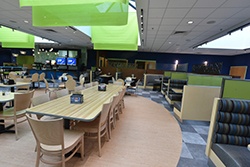 The entrance from the Life Center parking lot is now flanked with glass walls, providing an open view into the dining area and the McNichol Room. Seven different seating styles have been incorporated into the space, including booths that are the first to fill at any meal.
Two new ordering kiosks and a 24-square-foot cooking station reduce lines and wait times for getting meals while new pizza and rotisserie ovens improve the efficiency of food preparation.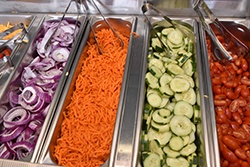 Decorative glass, brightly colored banners, and a variety of lighting fixtures give the dining hall a warm and attractive ambiance. Several 4K LED television screens add a restaurant-like touch to the area.
Sodexo offers wholesome meals and provides nutritional analysis and ingredient statements through online menus and a nutrition calculator. The service also addressed the needs of students with food allergies and other special dietary requirements.
3/23/18