Student Nurses Travel to the Dominican Republic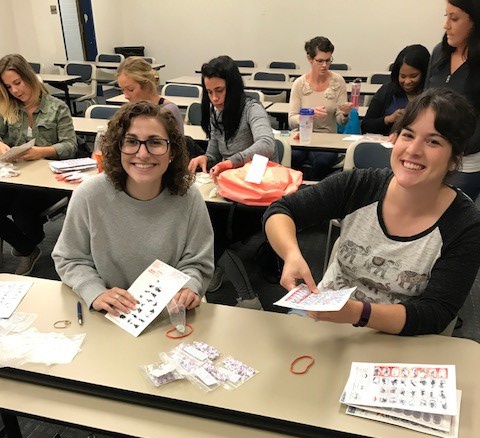 Neumann University senior nursing students have an option when it comes to selecting courses. They can choose to take the required class Community Health Nursing Clinical on campus, or travel to the Dominican Republic and see the course come to life.
On September 30, nine senior nursing majors will travel to the Dominican Republic with Neumann University nursing professor Amy Luckowski to participate in the Maple Grove Mission Trip. Luckowski is the coordinator of the community health nursing course at Neumann University.
"It's a mission trip that is one of our options for clinical training offered to Neumann students," Luckowski explained. "The object is to open their eyes to a different culture and a different way of life."
The weeklong mission trip is an outreach of the Maple Grove Mennonite Church in Atglen, Pennsylvania. The church works in conjunction with Solid Rock International, a Christian non-profit organization focused on transforming the body, mind, and soul of the poor in San Juan de la Maguana in the Dominican Republic.
It's a volunteer opportunity through Solid Rock International who hosts teams from all over. My team does two things. We do surgeries and go out into the barrios (neighborhoods) to do medical clinics. We bring a general surgeon with us, and the students observe the surgeries and take care of the patients before and after," Luckowski said.
Luckowski has traveled to the Dominican with this organization twice before but this is the first time she is taking university students. Accompanying her are nursing majors Alyssa Constantini, Carolyn DeFeo, Stacy Delaney, Alyssa Edwards Henshaw, Devon Morris, Anne Marie Raynor, Caitlin Schlesinger, Kelsey Sullivan, and Dawn Whitfield.
"We will also do some cultural things like going to a church service in Spanish and a local market. This is the first time that I will be taking students," she said.
Luckowski will offer this course again during the spring 2018 semester and hopes to double the number of students participating.
09/25/17