Presidential Ambassador Program
Growth, Opportunity, Leadership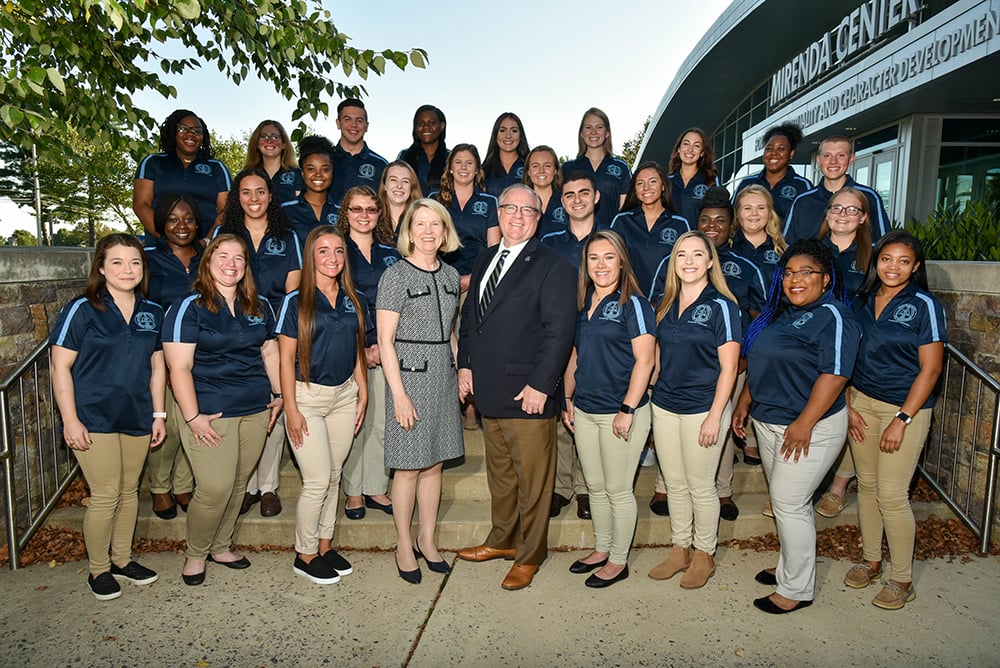 Neumann University ambassadors are students who represent the University in a variety of venues and events usually hosted by the President. Neumann University Presidential Ambassadors are model University students who strive to encourage, among their colleagues, the value of a lifelong relationship with the University and the importance of nurturing relationships with others, for themselves, and for the University. Freshman are encouraged to apply as they enter their sophomore year.
Applications for the 2022-2023 year are now closed.
Purpose
The purpose of Neumann University Presidential Ambassadors is to represent the University by engaging constituents, including trustees, supporters, benefactors and alumni by:
Provide hospitality during presidential and campus events
Greet VIP visitors and answering questions about the University
Exhibit Neumann's core values of reverence, integrity, service, excellence, and stewardship
Attend networking events with the President
Encourage lifelong relationships with Neumann University
Position Description
Department: Office of the President
Volunteer Title: Presidential Ambassador
Duration: One to three academic school years depending on qualifications
Selection
A formal online application must be completed and reviewed by the Selection Committee. The President's Office will contact candidates who are eligible and coordinate personal interviews at the end of the academic year.
Ambassadors who are successful throughout the academic year will participate in an annual evaluation process.
Benefits
Professional uniform top provided (sweater/polo)
Access to leaders in the community and prominent alumni
Entry to networking events
Professional leadership training
Access to leadership opportunities
Eligibility
Interested undergraduate students must be enrolled full-time, have successfully completed at least 18 credits at Neumann, hold a minimum 3.0 GPA, and exhibit the following criteria:
Active campus involvement
Demonstrate leadership experience (on and/or off campus)
Possess strong interpersonal skills including effective communication, the ability to be self-motivated and commitment to professionalism
Participate in ongoing trainings/meetings
Be in compliance with student Code of Conduct
Exhibit Neumann pride and awareness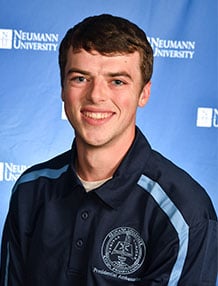 Thomas Andruszko
Major: Business Administration
Hometown: Drexel Hill, PA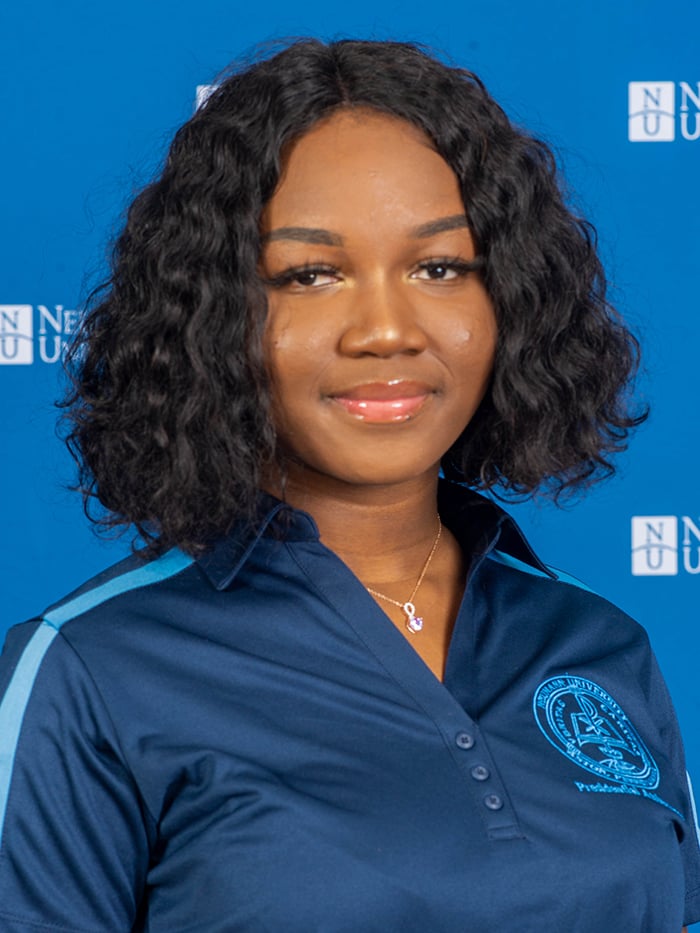 Merveille Badou
Major: Nursing
Hometown: Brookhaven, PA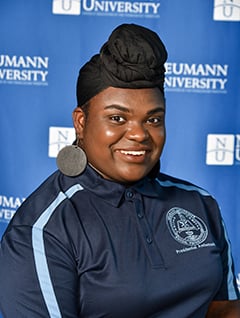 Ashley Beasley
Major: Psychology, Pre Medicine
Hometown: Philadelphia, PA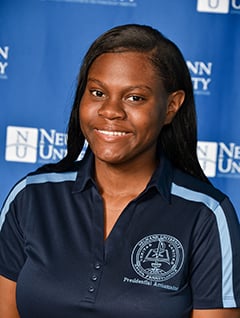 Davia Campbell
Major: Biology, Pre Medicine
Hometown: Philadelphia, PA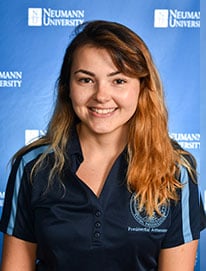 Angela Coleman
Major: Nursing
Hometown: Chichester, PA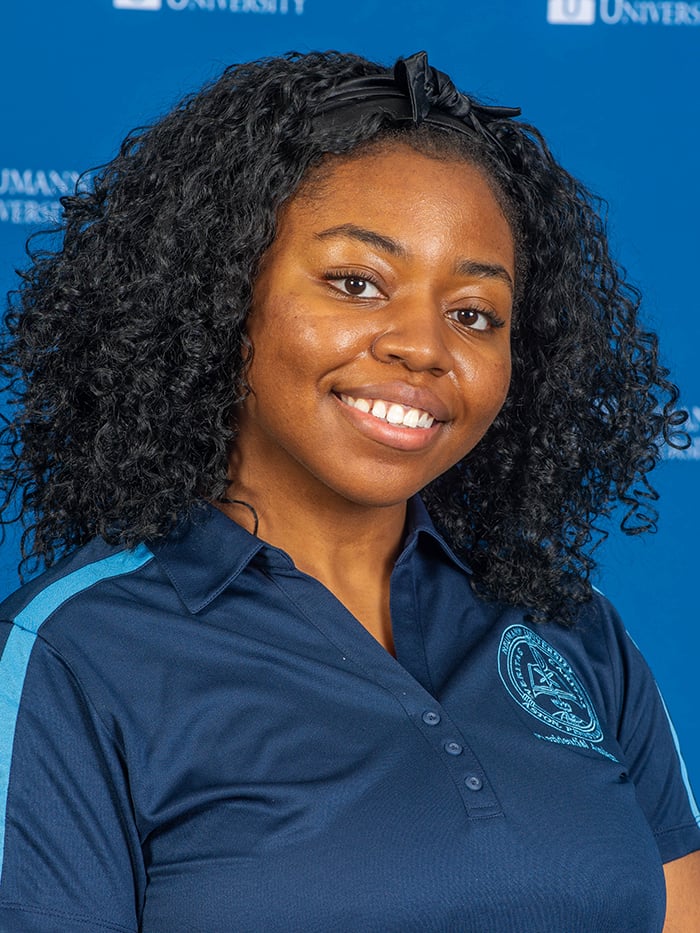 Uche Ekhator
Major: Nursing
Hometown: Yeadon, PA
Mikaela Fegley
Major: Nursing
Hometown: Philadelphia, PA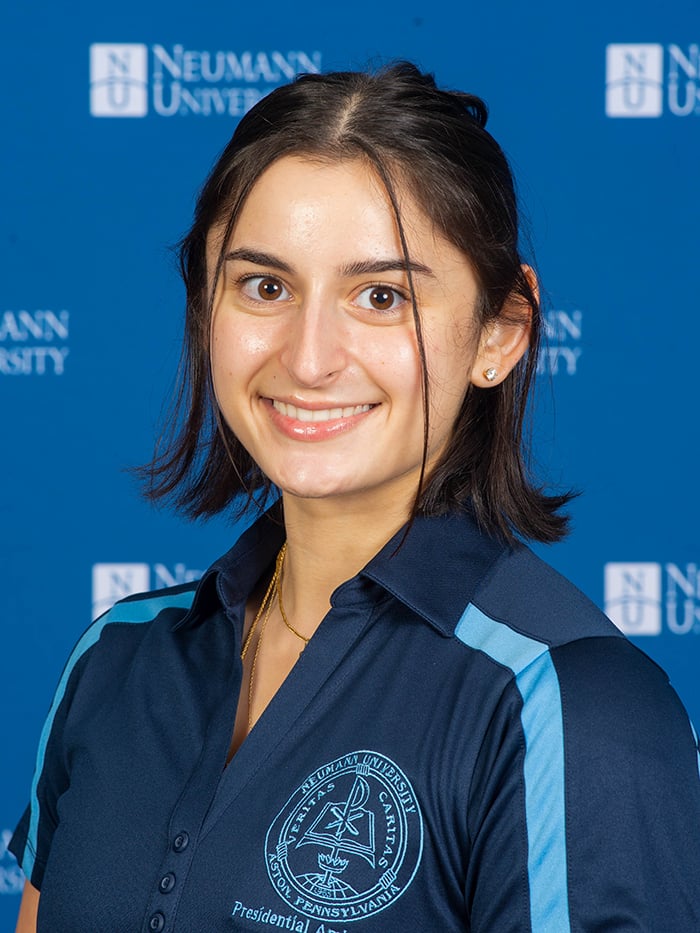 Jenna Ficcaglia
Major: Pre-Physical Therapy
Hometown: Washington Township, NJ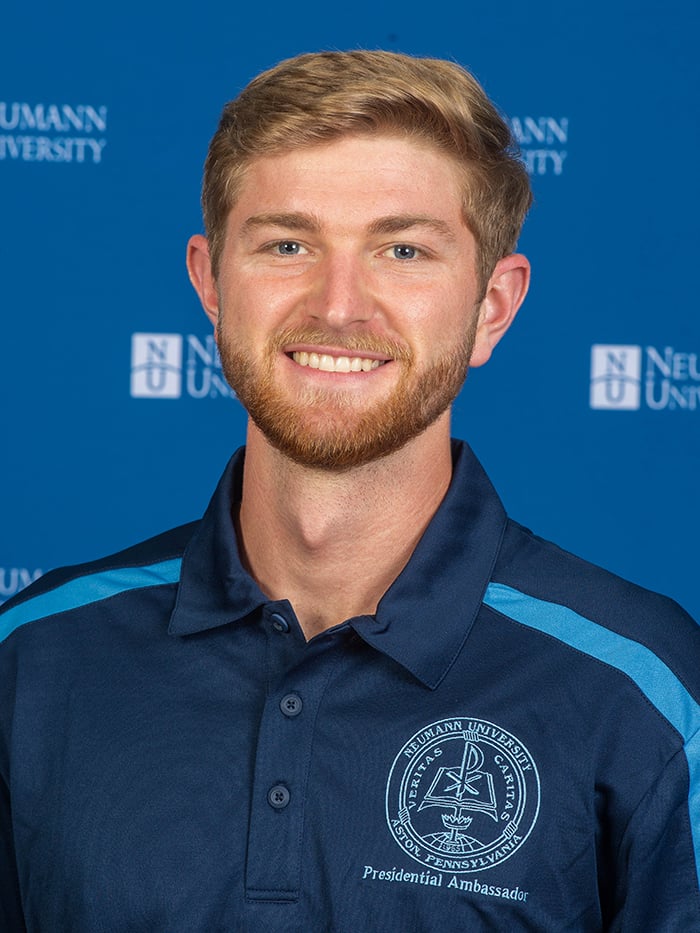 William Hart
Major: Biology/CLS
Hometown: Middletown, DE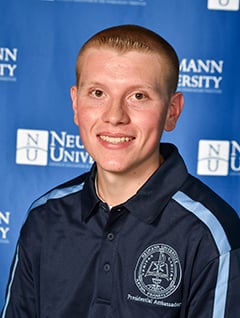 Jake Loburak
Major: Communications and Digital Media
Hometown: Lansdale, PA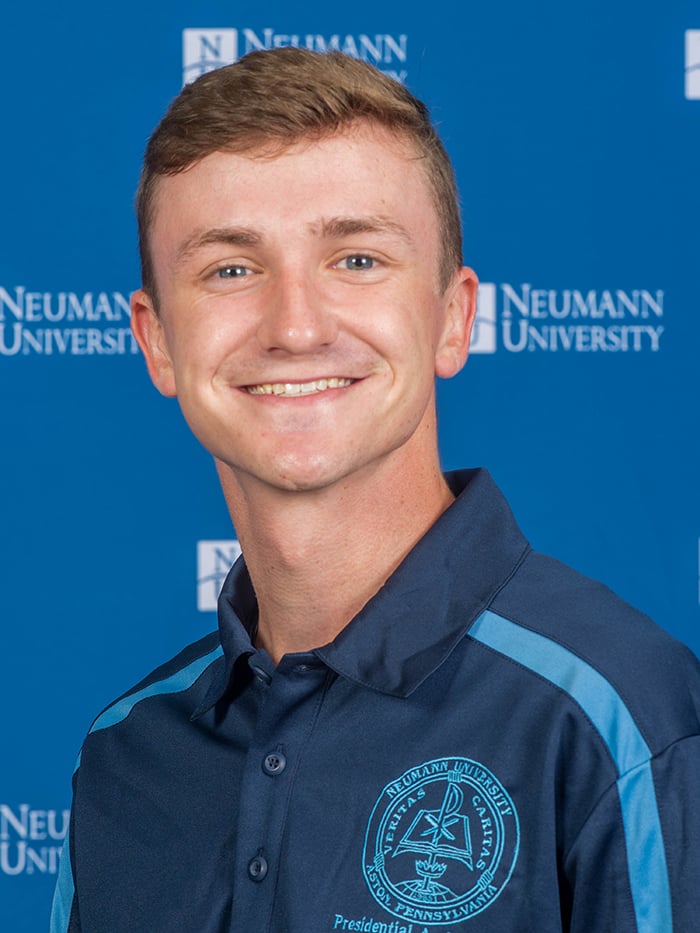 Tommy Loftus
Major: Pre-Physical Therapy
Hometown: Ridley Park, PA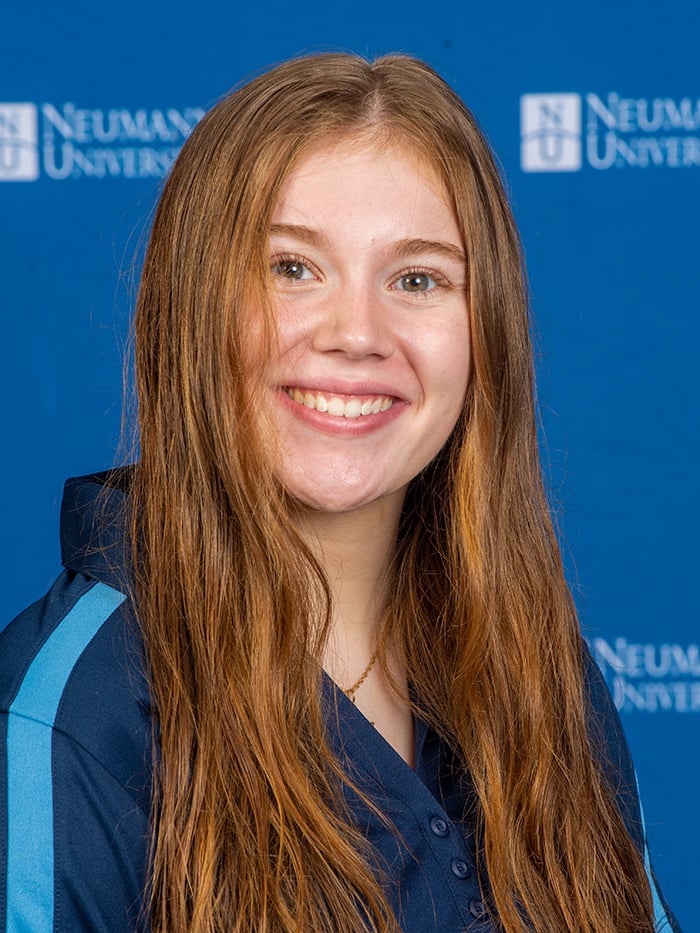 Victoria Maloney
Major: Business Administration
Hometown: Philadelphia, PA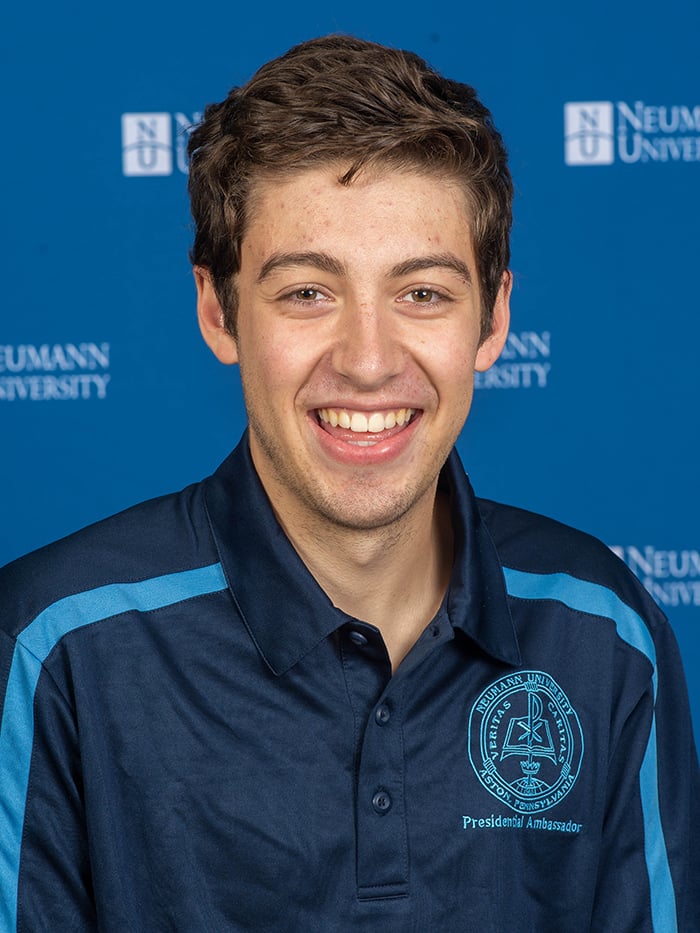 James McDonald
Major: Communications and Digital Media
Hometown: West Chester, PA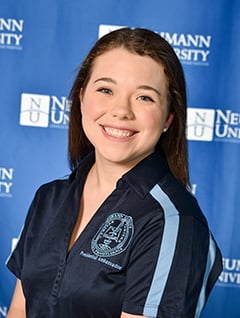 Bridget McTiernan
Major: Nursing
Hometown: Havertown, PA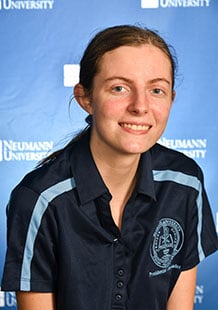 Desiree Naugle
Major: Cybersecurity
Hometown: Linwood, PA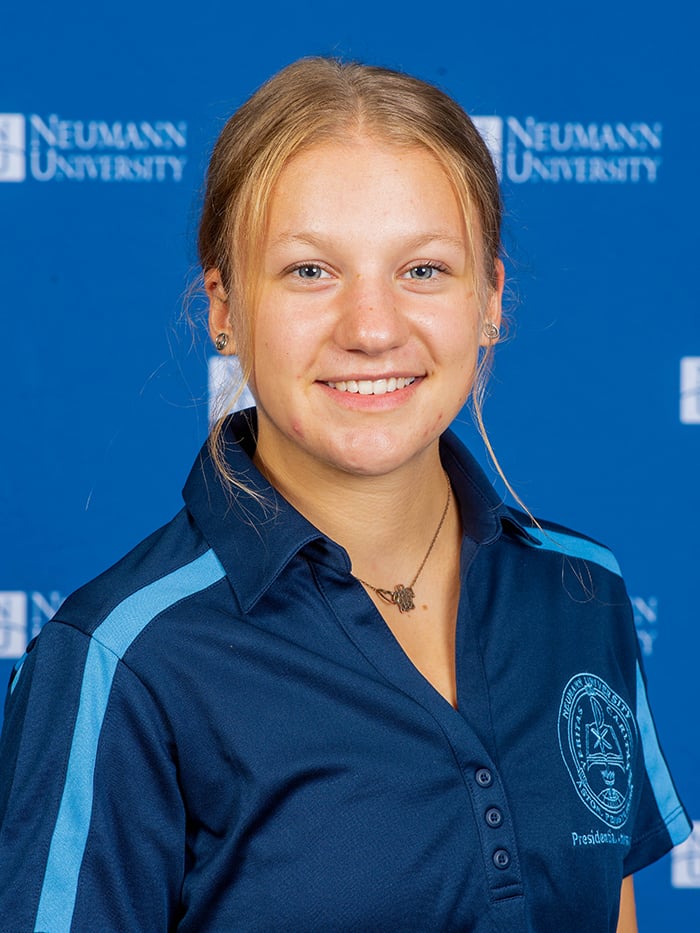 Sophia Parrish
Major: Pre-Physical Therapy
Hometown: Yardley, PA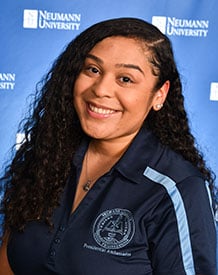 Ali Perez
Major: Political Science and Business Administration
Hometown: New Castle, DE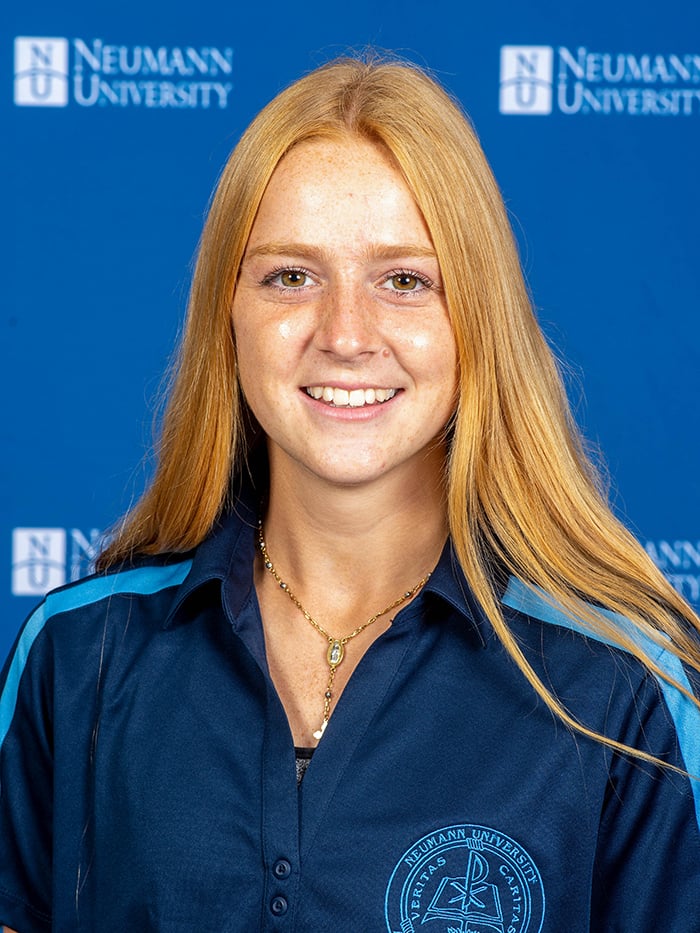 Dariana Troilo
Major: Health Science with Exercise Physiology
Hometown: Philadelphia, PA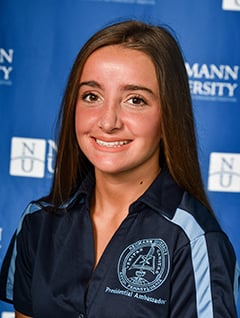 Riabene Troilo
Major: Communication and Digital Media
Hometown: Philadelphia, PA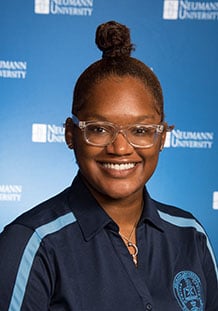 Courtney Wallace
Major: Liberal Arts
Hometown: Philadelphia, PA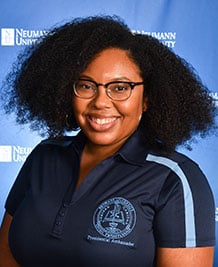 Dayanna A. Waters
Major: Marketing and Business Administration
Hometown: Philadelphia, PA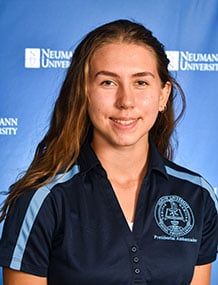 Alexandra White
Major: Criminal Justice
Hometown: Parker, CO