Library
Databases & Journals for Arts & Sciences


Looking for more Resources or
some help with using Resources?
Click

HERE

for a complete list of
research guides from the
Neumann University Library.

Academic Search Ultimate
General, multidisciplinary. Full-text access to almost 6,000 scholarly periodicals. Now with 3,000 more titles.

America: History and Life
A complete bibliographic reference to the history of the United States and Canada from prehistory to the present. Published since 1964, the database comprises over 530,000 bibliographic entries for periodicals dating back to 1954. Additional bibliographical entries are constantly added to the databases from editorial projects such as retrospective coverage of journals issues published prior to 1954." Covers more than 1,700 journals. Can be searched with Historical Abstracts from the same link. This is not a full text database but will link to full text holdings in other databases when possible.

American Music
American Music is a history database that allows people to hear and feel the music from America's past. The database includes songs by and about American Indians, miners, immigrants, slaves, children, pioneers and cowboys. Included in the database are the songs of Civil Rights, political campaigns, Prohibition, the Revolutionary War, the Civil War, anti-war protests and more.
CINAHL Complete is the world's most comprehensive source of full-text for nursing & allied health journals, providing full text for more than 1,300 journals indexed in CINAHL. This authoritative file contains full text for many of the most used journals in the CINAHL index, with no embargo. CINAHL Complete is the definitive research tool for all areas of nursing & allied health literature and supports nursing and allied health professionals, students, educators and researchers.

Classical Music Library (CML)
Classical Music Library (CML) is the first and largest online database of classical music recordings. CML features performers from more than 32 major and independent labels, including BMG and EMI Classics. With 35,000+ tracks CML provides high quality and diverse musical selections.

Communication and Mass Media Complete
Multidisciplinary. An important research database for the Communications and Mass Media fields with over 200 journals in full text.

Criminal Justice Abstracts with Full Text
Contains records selected from the most important sources within the discipline. Subject areas include: criminology; criminal justice; criminal law and procedure; corrections and prisons; police and policing; criminal investigation; forensic sciences and investigation; history of crime; substance abuse and addiction; probation and parole.

CQPress: Politics in America
From Congressional Quarterly, this online almanac is a definitive guide to non-partisan profiles of members of Congress and their districts. Includes, "Biographical data, committee assignments, election results, CQ Key Votes, interest group ratings, CQ Vote Studies, and contact information."

CQResearcher Plus Archive
From Congressional Quarterly, CQResearcher provides non-partisan reports on issues such as, "health, social trends, criminal justice, international affairs, education, the environment, technology, and the economy." The single-issue reports, written by well-known journalists, are published 44 times a year. Our subscription includes reports from 1923 to the present.


Credo Reference is an online reference source offering over 500 highly-regarded titles from over 70 publishers covering every major subject area.

Ebook Collection
General and Multidisciplinary. Full text access to a growing collection of electronic books from a variety of publishers.

ProQuest EBook Central
Ebook Central is an online digital library that provides a wide range of eBooks from scholarly sources, including University Presses and other top publishers. Check back often as we are growing this collection to include more academic areas of interest. This collection has replaced eBrary.

Entrez, the Life Sciences Search Engine
Biology, Nursing & Health Sciences. The National Center for Biotechnology Information's database of abstracts from over 4,000 biomedical periodicals (PubMed) and its databases of genetic information.

European Views of the Americas: 1493 to 1750
European Views of the Americas: 1493 to 1750 Database contains more than 32,000 entries and is a comprehensive guide to printed records about the Americas written in Europe before 1750. It covers the history of European exploration as well as portrayals of native American peoples. A wide range of subject areas are covered; from natural disasters to disease outbreaks and slavery.

Faith and Philosophy is published quarterly by the Society of Christian Philosophers. The journal encourages discussions among philosophers representing a wide variety of theological perspectives and philosophical orientations that fall largely within the philosophy of religion.


General, multidisciplinary. Includes ArticleFirst, PapersFirst, ProceedingsFirst, and Electronic Collections Online (ECO), with abstracts of over 20 million articles and conference papers. Includes full-text access to World Almanac publications and Funk and Wagnall's New Encyclopedia. Also includes OCLC interfaces to ERIC, the GPO Monthly Catalog, and MEDLINE.


Google Scholar "searches across many disciplines and sources: peer-reviewed papers, theses, books, abstracts and articles, from academic publishers, professional societies, preprint repositories, universities and other scholarly organizations." Searches in Google Scholar return results without most of the commercial websites that fill normal web searches. Using this link allows Google to recognize you as a Neumann student and will link out to full-text articles in our subscription databases.

GPO Access
General, Political Science. The Government Printing Office's free database of federal publications in all areas of interest.

Historical Abstracts
Historical coverage of the world from 1450 to the present (excluding the United States and Canada). Published since 1954, Historical Abstracts has long been recognized as the world's leading bibliographic database for historical study. Historical Abstracts currently covers over 1,700 journals published worldwide in over forty languages. Can be searched with America: History and Life from the same link. This is not a full text database but will link to full text holdings in other databases when possible.

Humanities International Complete
Humanities. Humanities International Complete is a comprehensive database of humanities content, providing full text of hundreds of journals, books and other published sources from around the world. Produced by Whitston Publishing (an imprint of EBSCO Publishing), this database includes all data from American Humanities Index and Humanities International Index (over 1.6 million records) plus unique full text content.

JSTOR
Multidisciplinary. Full-text access to back issues of scholarly journals in business, education, humanities, mathematics, and social sciences. We have recently added new collections in Business and Arts and Sciences as well as a collection of Sociology ebooks.
General. Full-text access to newspapers, business resources, legal resources, medical news, and more. Users may experience accessibility issues with this database as the Library makes adjustments to the subscription. We apologize for any inconvenience.

Library and Information Science Source
This database provides full-text coverage and high-quality indexing to help librarians and researchers to keep pace with the latest trends in a rapidly evolving field of library and information science.

Literature Criticism Online
Literature Criticism Online Online access to the highly used Gale Literary Criticism series. The Gale collections provide quality biographical and critical information about authors and their work. The Library currently subscribes to the complete collections of Short Story Criticism (SSC) and Poetry Criticism (PC) online. Electronic access to Nineteenth Century Literary Criticism(NCLC), Twentieth Century Literary Criticism (TCLC), and Contemporary Literary Criticism (CLC) is available for critical volumes published after July 1, 2009. Volumes of the bibliographic series, Contemporary Authors, published after 2010 are also available here. Earlier published print volumes of these collections and others are available in the Reference collection of the Neumann University Library.



Literature Index Online
Great tool that allows you to search using Author or Title names to see which Gale collections provide information, and the exact volumes and pages to use. Users may also create Custom searches to locate authors by name, birth date, or nationality. For use with Short Story Criticism (SSC), Poetry Criticism (PC), Nineteenth Century Literary Criticism (NCLC), Twentieth Century Literary Criticism (TCLC), and Contemporary Literary Criticism (CLC) collections.
Nursing & Health Sciences, Biology. MEDLINE with Full Text provides full text for nearly 1,200 journals indexed in the National Library of Medicine's MEDLINE. This database contains full text for many of the most used journals in the MEDLINE index - with no embargo and abstracts from over 4,800 current biomedical journals in a wide range of fields. Full-text coverage dates back to 1965.

MLA International Bibliography
Language & Literature. Abstracts from more than 4,000 scholarly periodicals and thousands of academic books in literature and related fields.

Neumann now has full access to The New York Times website. Users will have full access to recent articles published as well as content on the website. You can also take the Times on the go by downloading their mobile app for Android or iPhone. To activate, follow these steps:
1. Go to the link provided and select "Create Account."
2. Complete the sign up form with your NU email address. When you see the Start Your Access screen, you have successfully registered.


Oxford Music Online is the gateway through which users can access an expanding range of Oxford's premier music resources, including Grove Music Online, The Oxford Companion to Music, The Oxford Dictionary of Music, and the Encyclopedia of Popular Music.


The Philosopher's Index covers the fifteen fields of philosophy and contains abstracts of research published since 1940, with additional records dating back to 1902. This database contains more than 495,000 records from more than 80 countries with content representing a variety of languages.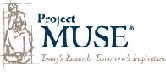 Project MUSE
Project Muse. Project MUSE is a unique collaboration between libraries and publishers, providing online access to a comprehensive selection of prestigious humanities and social sciences journals. Currently, MUSE provides full-text access to current content from over 400 titles representing nearly 100 not-for-profit publishers.

Project Muse eBooks
Project Muse eBooks contain over 3800 full-textbooks on a wide variety of topics.

ProQuest Criminal Justice Periodicals
Criminal Justice. Indexing and abstracts for almost 200 scholarly and trade periodicals in Criminal Justice and related fields with full-text access to more than 60 periodicals.



ProQuest Dissertations and Theses
Dissertations and Theses. The database is the definitive guide to more than 2 million doctoral dissertations and master's theses.

ProQuest Religion
Religion. Full-text access to almost 100 scholarly religion periodicals.

PsycARTICLES
Psychology. Full-text access to 25 American Psychological Association journals.

PsycINFO 1887-Current
Psychology. PsycINFO, from the American Psychological Association (APA), contains more than 2 million citations and summaries of scholarly journal articles, book chapters, books, and dissertations, all in psychology and related disciplines, dating as far back as the 1800s. 97 percent of the covered material is peer-reviewed. Journal coverage, which spans 1887 to present, includes international material selected from nearly 2,000 periodicals in more than 25 languages.

Psychotherapy.net offers inspiring and informative counseling and therapy videos. The collection is searchable by keyword, expert, therapeutic issue, and client population. Neumann currently has access to the Essential Skills collection.
Note: When using site in Google Chrome, please make sure your virus or ad block extensions are disabled.

PubMed Central
Nursing & Health Sciences, Biology. Full-text access to the National Library of Medicine's archive of over 150 life sciences journals.



Research Starters - Sociology
Research Starters are study and research guides designed specifically for college students. They consist of comprehensive, yet concise topic summary articles of about 3,000 words in length written by researchers, scholars and other subject matter experts.

SAGE Premier
SAGE Premier provides access to 570+ SAGE journal titles in Business, Humanities, Social Sciences, and Science, Technology and Medicine

SciVerse
SciVerse from ScienceDirect. The collections for Health & Life Sciences and Social & Behavioral Sciences provide access to nearly two thousand full-text scholarly journal articles from the publishing house of Elsevier.
Full text access of scholarly tools encompassing the broad spectrum of sociological study. This database features more than 2.4 million records with subject headings from a 29,000+ sociological and contains abstracts for more than 1,500 core coverage journals dating as far back as 1895.

Thomas
Political Science. The Library of Congress's free database of Congressional information.

UpToDate®
UpToDate® is an evidence-based clinical decision support system authored by physicians to help clinicians make the right decisions at the point of care. With a robust editorial team of world-renowned physician authors, editors and peer reviewers, the most current medical information is synthesized into trusted, evidence-based recommendations that are proven to improve patient care and quality. Key features include: Links to Full-Text articles, Medical Calculators, Graphic Searches, and Drugs and Drug interaction information.

WorldCat
General. OCLC Online Union Catalog, a joint catalog of thousands of libraries, including over 53 million books and other items.
Please feel free to contact the Library at any time by calling 610-558-5545
or via e-mail at library@neumann.edu.