Social Work
Photos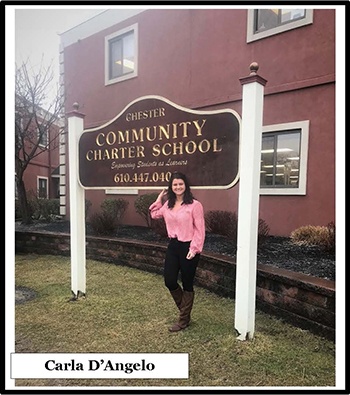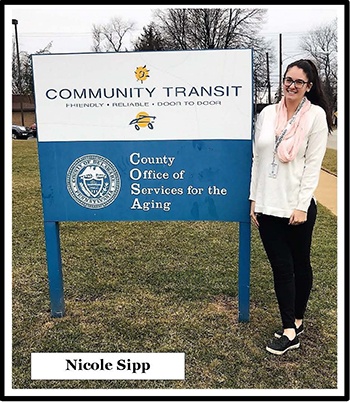 ---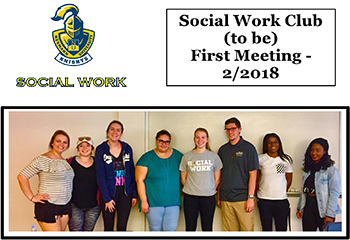 Attendees:
(from left to right):
Julia, Annie, Stephanie, Amanda, Jennifer S., Andrew, Maya, Jennifer A. (not pictured: Zoyah)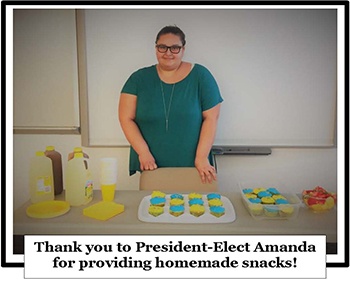 ---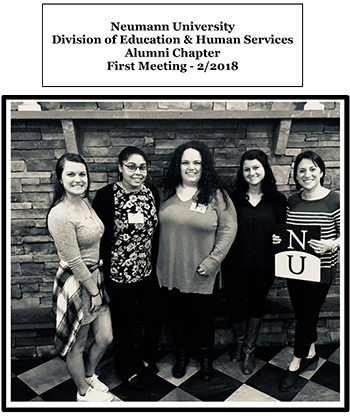 Social Work Attendees:
(from left to right):
Emma Ross, Kirstin Hilliard, Nicole Strofe, Carla D'Angelo, Professor Keller
---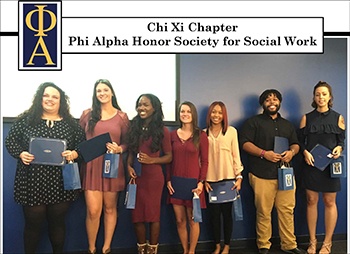 CONGRATS to our Fall 2017 Inductees:
(from left to right):
Nicole Strofe, Nicole Sipp, Michelle Wilson, Emma Ross, Amirah Guerrero, Donier Cook, and Christa Thomas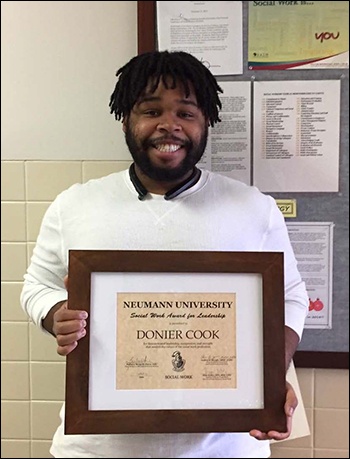 The Social Work Award for Leadership is presented to
DONIER COOK
for demonstrated leadership, compassion, and strength that models the values of the social work profession.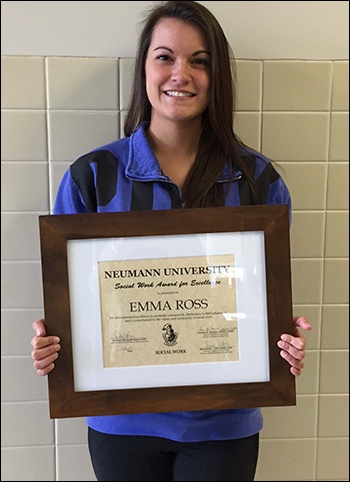 The Social Work Award for Excellence is presented to
EMMA ROSS
for demonstrated excellence in academic coursework, distinction in field placement, and a commitment to the values and profession of social work.
Social Work Month 2017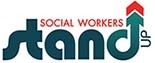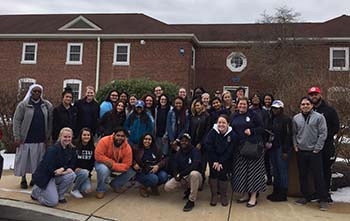 Social Work majors took a field trip to Fair Acres Geriatric Center and met with the Executive Director and Social Services Director. Students then split up into groups and participated in a variety of activities with the residents (bingo, music, cooking, etc.).
---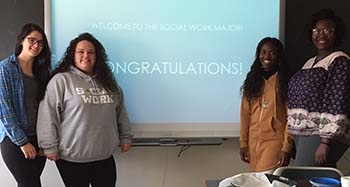 Newly accepted Social Work majors from left to right:
Nicole Sipp, Nicole Strofe, Michelle Wilson,
and Laila Sheriff

Social Work students from SW 305 Communities & Organizations pictured with guest speakers: Khary Atif,
MSS, LCSW and Kenia Agosto, MSW from the
Department of Human Services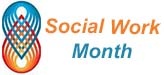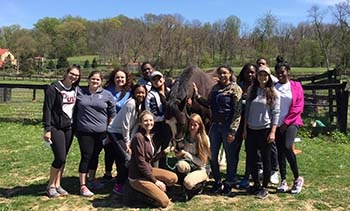 NU students visited Standing Hope Equine Therapy
which offers equine assisted psychotherapy, counseling, mindfulness, horseback riding, and more.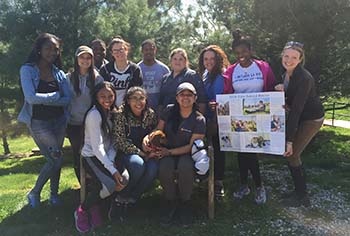 NU students visited Main Line Animal Rescue which is
committed to rescuing animals in need and finding
each one a loving adoptive home.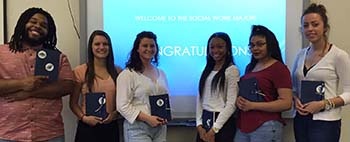 Accepted Students Ceremony 2016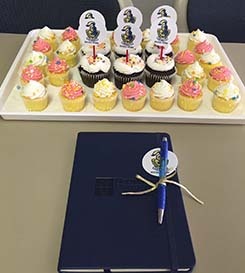 Accepted Students Ceremony/Reception 2016
Field Trip to Nemours/A.I. DuPont Hospital for Children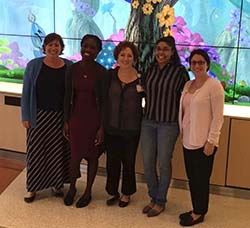 Field Trip to Nemours/A.I. DuPont Hospital for Children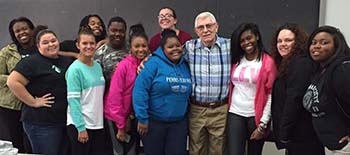 Students with guest speaker, Joseph Sheldon, MSW, LSW, Executive Director, Chester County Assistance Office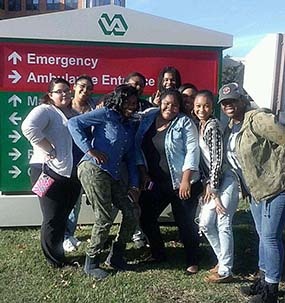 Field Trip to Wilmington VA Medical Center