Commuter Student Programs & Services
Welcome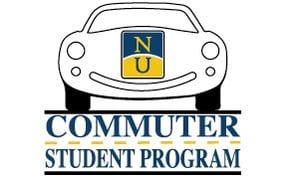 Welcome to Commuter Student Programs and Services. Our sole purpose is to help you, as current or future commuter student, navigate through your Neumann University experience.

If you're commuting to Neumann, or are planning to commute, you're not alone. Commuter students make up about 55 percent of the undergraduate student body. We understand that being a commuter student can present many challenges. Not only do you need to deal with the daily commute, but often you need to balance home, social and academic responsibilities.
We provide a number of services and programs to help you, as a commuter student, participate in campus activities and feel more connected to Neumann. And while we can't do anything about the traffic jams or train delays, we are here to make sure best you have the best possible experience.

This site is one of the ways to help keep you connected and informed! Being a commuter student does not exclude you from campus life. On the contrary, you should make sure to become connected and involved.