Parents
Breakfast with the President
Saturday, April 28, 2018
9:00 a.m.
Parents are invited each spring to join us for breakfast with Neumann's President, as we celebrate the conclusion of your student's academic year. This is the perfect time to meet other parents and find out what is new and exciting on campus.

For more information, or to RSVP, please email parents@neumann.edu
or call 610-558-5547.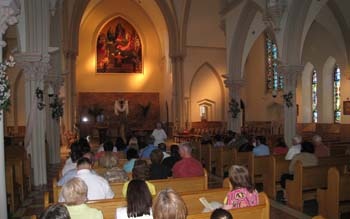 Our Lady of Angels Convent Chapel