Air force ROTC
Air Force Reserve Officers Training Corps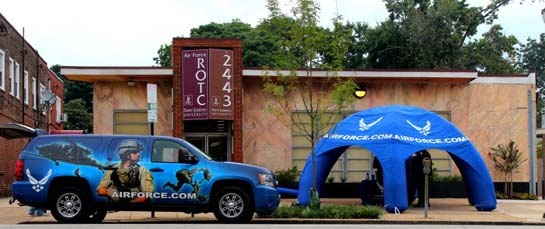 Detachment 750 at Saint Joseph's University, the Air Force Reserve Officers Training Corps (AFROTC), is Philadelphia's AFROTC hub for 23 total universities in the Philadelphia area and South Jersey. Students in any academic field may participate in AFROTC, simultaneously earning an academic degree and qualifying for a commission as an Air Force officer upon graduation.
The program prepares young men and women to serve as military officers in the United States Air Force. Members range from scholarship awardees, to students planning an Air Force career, to students just wanting to learn a little about the Air Force without incurring any obligation. Active-duty Air Force officers provide education and instruction through a variety of activities and a multi-disciplinary curriculum designed to help students develop skills they will need as officers. For more information on AFROTC at Det 750, please visit
the official website.