How to Submit Your Enrollment Deposit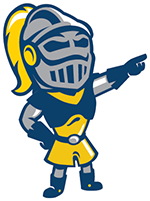 Traditional and Transfer students planning to enroll in an undergraduate program are required to submit an enrollment deposit to secure a place in the class.

Residents planning to live On-Campus are required to pay a total deposit of $500.00.
Commuters planning to live Off-Campus are required to pay a tuition deposit of $200.00.
Steps to Deposit Online
Step 1: Activate Account: (Skip to Step 2 if account is previously activated)
You may only activate your account one time.
Use your Student ID Number found on your acceptance letter.
Follow the prompts to receive your Neumann University username and password.
Your NU email address will be < USERNAME >@knights.neumann.edu.
You will be redirected to make your deposit.
Step 2: Submit Deposit:
Log in using your new username and password that you created in Step 1.
Your deposit amount will be listed here along with the options on how to pay.
Follow the remaining prompts to complete your payment.
Other Deposit Methods
Mail the Deposit Verification Form with a check, credit card authorization or money order to:

Neumann Admissions
1 Neumann Drive
Aston, PA 19014

Call the Office of Admissions at 610-558-5616 to submit your deposit over the phone.