Neumann University Core Experience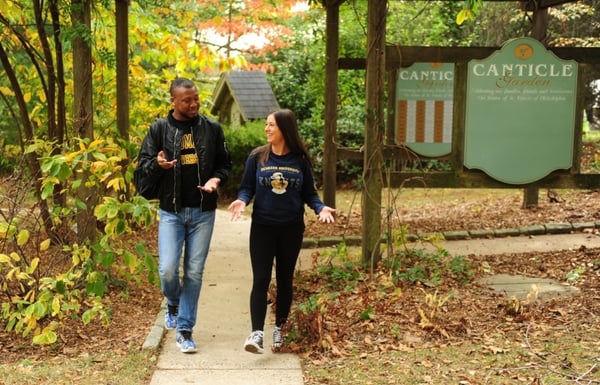 The Core, or General Education program, is that part of a liberal education curriculum shared by all students which provides broad exposure to multiple disciplines and forms the basis for developing important technical and civic capacities. The Neumann University Core program also includes the knowledge, competencies, skills, and values which distinguish Neumann as a Catholic university in the Franciscan tradition. Although the Neumann University Core Experience requires certain courses for all students regardless of major, the Core learning outcomes are also promoted in the major programs and in co-curricular activities.
Neumann's Undergraduate Core Experience identifies five learning outcomes: Comprehension, Contemplation, Conscience, Compassion, and Communication. Neumann University's Core learning outcomes challenge students to think critically, act ethically, and respect all of creation by living lives in the service of others.
*Update November 2022