Dr. Chris Domes, Neumann's Sixth President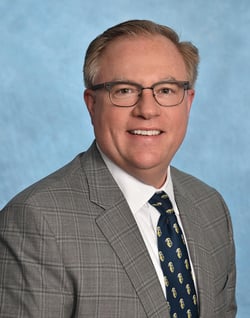 Dr. Chris Everett Domes is the sixth president of Neumann University, appointed on July 17, 2017. A strong proponent of Catholic Franciscan education and possessing an impressive record of accomplishment that spans more than 40 years in higher education, Dr. Domes has led initiatives in strategic planning, fundraising, academic program expansion, enrollment management, community relations, technology access, and campus growth.
Neumann University is a private, Catholic college, committed to providing students with opportunities for success through rigorous academic majors, leadership opportunities, and professional internships. The campus culture emphasizes respect for individuals, concern for the environment, and social responsibility.
The university offers programs in a broad range of subjects in the School of Business, the School of Nursing and Health Sciences, and the School of Social Sciences, Humanities and Education. Internships or clinical/field experiences are required in every major. The university also fields 23 intercollegiate athletic teams that compete in Division III of the NCAA.
Since taking the helm at Neumann University, Dr. Domes has created new admissions processes that led to a 17% increase in full-time freshmen in 2018, launched a campus-wide discussion that generated a new strategic plan, championed the construction of a Health Sciences Center, initiated the development of a master campus plan, formed a University Council for Diversity, Equity and Inclusion, and provided science-based, compassionate leadership through a global pandemic.
Before Neumann University, he previously served as president of Silver Lake College in Wisconsin. During Dr. Domes' tenure there, full-time undergraduate enrollment rose 52% and annual giving increased by 64%. Prior to his time at Silver Lake College, Dr. Domes held leadership positions in various enrollment management and student development capacities for 17 years at Marymount University in Virginia and for a decade at St. Bonaventure University in New York, another Catholic Franciscan institution.
At Marymount University, he rose from dean of admissions to vice president for student development and enrollment management. He expanded the use of technology in admissions and spearheaded a 40% growth of the freshman class in three years. At St. Bonaventure, he had similar success in improving marketing, recruitment and retention.
Dr. Domes holds an EdD in Higher Education Administration from The George Washington University, and two degrees from St. Bonaventure University: an MSEd in Counseling Psychology and a BA in History and Secondary Education.