Master's in Pastoral Clinical Mental Health Counseling
Pastoral Clinical Mental Health Counseling Program Features
Accredited by the Council for Accreditation of Counseling Related Educational Programs (CACREP )
Weeknight courses
Ecumenical program that welcomes all faith traditions
Integrates psychology and spirituality
Top value MS in Counseling degree in Pennsylvania
Caring, expert faculty-practitioners
Pastoral Clinical Mental Health Counseling Outcomes
The program is designed to help students meet the course requirements for state licensure in the tri-state area of PA-NJ-DE and the eligibility requirements for certification by the National Board for Certified Counselor.
You will be taught to integrate psychology and spirituality in an academically rigorous, culturally informative, clinically responsible manner.
Our graduates emerge prepared to meet the unique mental and spiritual demands of a modern, global society.
Pastoral Care and Counseling Certificate Options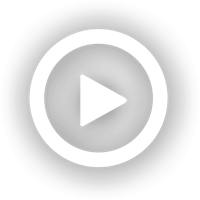 Click on the Brochures Below to Learn More
What type of skills will graduates need when they enter the workforce in the coming years?
It is true, as the pandemic has made increasingly clear, that skills in communicating in a virtual world are needed to provide the platform for telemental health. However, the necessary skills of the caring counselor are still foundational: so, ethical decision making, genuine respect for each person's dignity, solid training, and mentoring. The early theory builders were not wrong that healing occurs in and through what happens in the relationship, so training individuals in the characteristics and capacity that lay the groundwork continues in the current workplace.
SUZANNE MAYER PH.D.
Professor Emeritus
Neumann University
Pastoral Counseling
Frequently Asked Questions
A baccalaureate degree from a regionally accredited, degree-granting institution
No (GRE) Graduate Record Examination required
Weeknight courses from 5-9pm on-campus, plus online assignments. 14-week semesters
3-4 years; 60 credits (20 classes)
Applications should submit the following:
A completed Graduate Student Application online through www.neumann.edu.
Official transcripts from all institutions attended. WES or ECE evaluated if an international school
An application essay not to exceed three pages describing your interest in becoming a counselor and specifically a pastoral counselor upon completion
Three official letters of recommendation from persons with whom you are familiar and who can speak to your academic suitability for graduate studies, your personal maturity, and your potential for graduate work
TOEFL/IELTS Scores required only if English is not your native language
Interview with program director
Rolling Admissions (Spring, Summer, Fall)
Contact an Admissions Counselor