Program Features
Designed for professional licensure (LPC and LPCMH)
Accredited by the Council for Accreditation of Counseling Related Educational Programs (CACREP)
Weeknight courses
Ecumenical program that welcomes all faith traditions
Integrates psychology and spirituality (the only CACREP-accredited program in the U.S. to do so)
Top value MS in Counseling degree in Pennsylvania
Caring, expert faculty-practitioners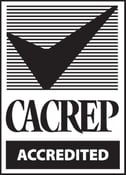 Outcomes
You will be taught to integrate psychology and spirituality in an academically rigorous, culturally informative, clinically responsible manner.
Our graduates emerge prepared to meet the unique mental and spiritual demands of a modern, global society.
The program is designed to meet course and skill requirements for professional licensure in the tri-state area of PA-NJ-DE, including preparation for the National Counselor Exam (NCE).