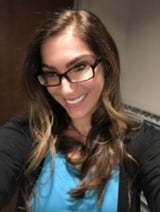 I am delighted to welcome you to Neumann University! Your success and well-being are truly important to us and we are here to help you in a variety of ways. We have a team of professional staff, as well as peer tutors and student workers, on hand to support you throughout your academic journey.
Here at Neumann University, we believe in the words and sentiment of our Mission: that knowledge is a gift to be shared in the service of others and that learning is a lifelong process. You may find that college brings different challenges and expectations than what you may have been used to in high school. You might excel in one subject but struggle in another. Maybe you feel overwhelmed by all of the things – assignments, tests, classes, activities – that you need to juggle, and you need some direction getting organized and getting started. Let me assure you, all of those feelings are absolutely normal, as is any nervousness, worry, or anxiety that you're experiencing! But you don't need to go through any of it alone.
Please take a few minutes to explore the support resources that are available through the John C. Ford Student Success Center, listed below, and call on me at any time if you're not sure as to which kinds of services may be most helpful to you.