Two Missions Aligned
Neumann University and Ed Snider Youth Hockey & Education
Upon raising $15 million by October 25, 2025, Neumann University will receive an additional $15 million from Ed Snider Youth Hockey and Education to construct the Ed Snider Ice Arena on campus.  The matching gift is the largest ever at Neumann University and will support Neumann's academic and athletic programs and under-resourced youth in the local community.
Jasmine Martinez '22
SNIDER & Neumann University
"When life confronted me with challenges, both SNIDER and Neumann gave me the support I yearned for. The support my family needed. They provided me with opportunity - academically and professionally. They've prepared and inspired me to do the same for others."
Ready to make your mark on history?
Be a catalyst in this partnership and help to build this opportunity through a leadership gift.
Join us as we bridge our missions to create life-long opportunity for students in our communities.
FEATURES & AMENITIES
LEED certified as a healthy, efficient, green building

98,108 square feet

Two ice sheets

Rink 1 seating for 750 spectators

Rink 2 seating for 300 spectators, the official home for Ed Snider Youth Hockey & Education programming and outreach in Chester and Northern Delaware County

Two classrooms to support SNIDER's educational programs

7,000 square foot lobby with tiered seating for campus and community presentations, lectures, and meetings

Dedicated office space for SNIDER

NCAA men's and women's locker rooms, designed with parity 

10 team locker rooms with 272 lockers, with single user shower and toilet facilities to accommodate club teams with male and female participants

Training areas, exam rooms, hydrotherapy space, taping and treatment room

Skate rental and skate changing areas

Catering kitchen and retail sales adjacent to the community lobby

Two official/referee locker rooms

Laundry facilities

Zamboni garage

Storage spaces for NCAA teams, Snider Hockey teams, club teams, etc.

"Overlook" to community lobby for special events and games/tournaments

Offices and meeting rooms for head coaches, assistant coaches, athletics staff

Media and sportscasting rooms for home and visiting teams at each ice sheet
"We are thrilled to be partners with Ed Snider Youth Hockey & Education, one of the most respected organizations in the country, and to honor the legacy of Philadelphia Flyers founder and chairman, Ed Snider. Given our mission alignment, a partnership with SNIDER will reimagine what is possible for underserved youth in our area."

- Dr. Chris Domes, President of Neumann University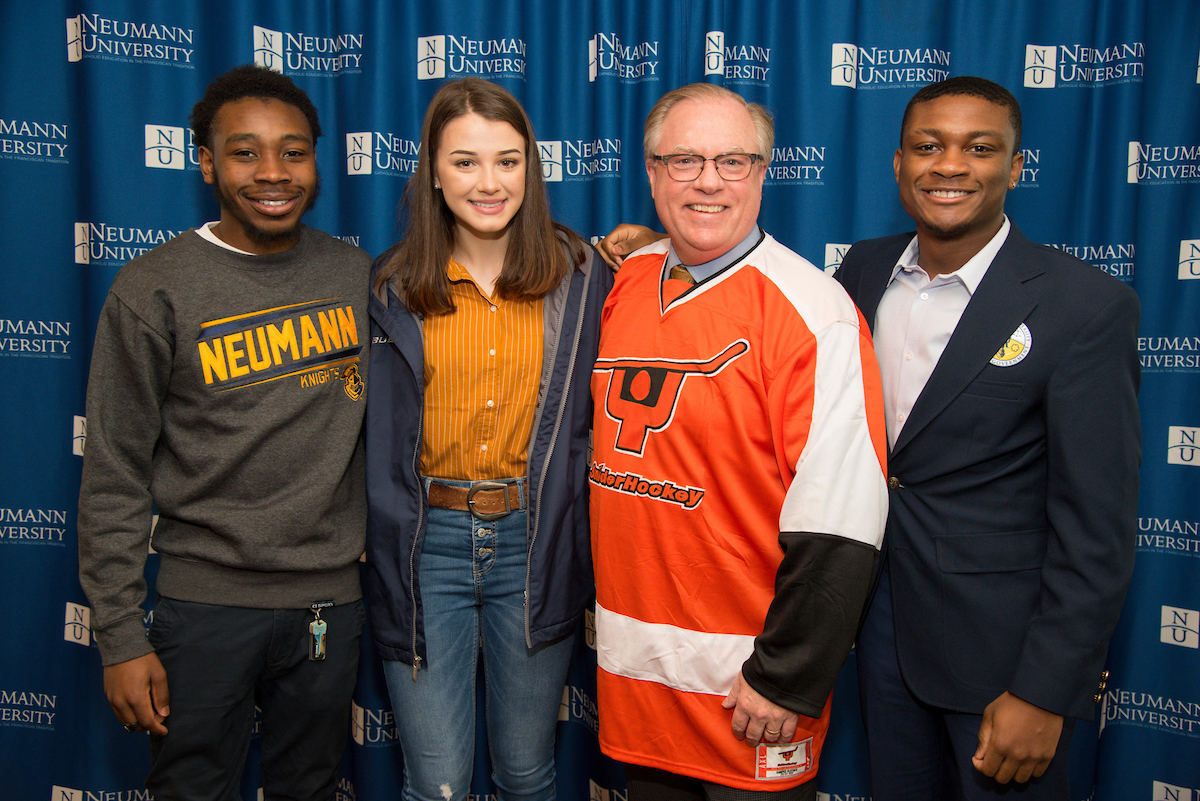 Join us as we honor a Philadelphia legend, and together impact the education of our youth to college graduates.