Honors Program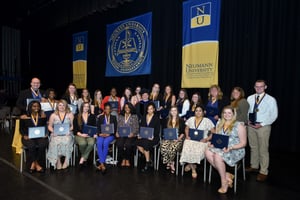 Do you have a motivation for learning? A desire to excel and the capability for leadership? The Honors Program at Neumann University believes that students should be given the opportunity to develop these abilities.
The Honors Program is a two-tiered program consisting of a Freshman Honors Program and a University Honors Program for sophomores, juniors and seniors.
Students who complete the University Honors Program receive a Certificate of Completion and medallion at the Academic Awards Convocation, and recognition in the Commencement Program.