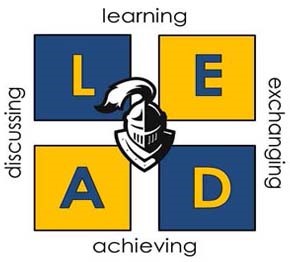 NU Honors Program Presents the
LEAD Conference
and Poster Symposium
Thursday, April 27, 2023
Welcome, 2:45 p.m.
Bachmann Main Building, Room 315
Presentations 3:00 – 4:15 p.m.
Bachmann Main Building, Rooms 315-318
Posters 4:30 – 6:00 p.m.
Bayada Atrium, Mirenda Center
Light refreshments provided
LEAD is an academic conference for Neumann University students, alumni, staff, faculty and administrators. The goal of LEAD is to establish connections among those who share common interests, with the hope of cultivating working relationships that will help to advance the mission of Neumann University.
LEAD stands for Learning, Exchanging, Achieving and Discussing. These are the pillars of all academic works. By learning, we strive to exchange our ideas and opinions with others. By exchanging these ideas, we achieve success in our fields. Once we achieve success, we continue to discuss our works so we can pass our knowledge to the next generation.
Two options are offered: oral presentations and posters. Oral presentations will follow a format similar to that of TED talks. Sessions will feature three to four presenters, each of whom will have 10 to 15 minutes to speak. At the end of every session, a break will allow the audience to ask questions and to continue the conversation.
The poster option allows participants to provide a visual overview of their work with the opportunity for discussion in a less formal setting than that of a conference-style presentation. Participants will present their work on 36" x 48" trifold poster boards, available from Dr. Richard Sayers in Bachmann 163. (Participants must provide their own push pins, clips, etc., and boards are to be returned following the symposium.)
Anyone who is part of the Neumann University learning community can propose a presentation or poster. By accepting every level of academic work, we hope to emphasize that learning is a continuous life skill that does not end at graduation.
To become a presenter, complete an application and submit a 200-word abstract of your presentation. Each application will be reviewed, and presenters will be notified after the committee has made a decision. To submit a proposal, complete the Proposal Form no later than 11:59 p.m. on Friday, March 31.
All are welcome to attend this free conference.
Contact:
Richard Sayers, Ph.D.
Professor of Music
Coordinator of the Honors Program
sayersr@neumann.edu
610-361-5454