International Studies Education
Study Abroad
LEB Education London Summer Program
London, England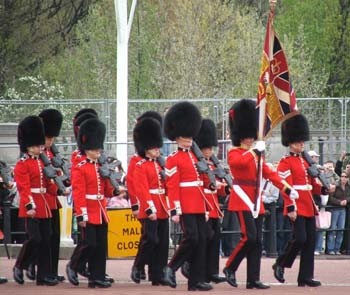 Neumann University has partnered with LEB Education to offer university students an opportunity to study in the heart of London in the historic Bloomsbury district. In addition to classroom courses, students can also opt to do practicums and internships to gain more real-world experience in one of the most exciting cities in the world.

Program Features:
4-week summer program = 6 Neumann University credits or 15-week semester long program – 12-15 Neumann credits



Central location in the heart of London



Housing in centrally located dorm-style housing with kitchen and laundry facilities available
Location
LEB Education is location in the heart of London in the Bloomsbury district, an area of London known for its rich cultural history. Students have a short 5-10 minute walk to get to classes and are able to easily get around London to the theatre district, shopping areas and major sightseeing landmarks with the London Underground, by bus or walking.
Courses Offered
LEB Education offers classes in business (global business, marketing, finance, management), Social Sciences (political sciences, international relations, sociology, economics) and Arts & Humanities (literature, theatre, photography, history, art history, cross-cultural communication).

LEB Education issues transcripts based on the U.S. semester credit system. Most courses carry three semester hours of credit, based on 45 hours of classroom and course excursion contact time. There is also homework, reading and assignments outside of these hours.

Students may also register to do a Business Practicum as a way to acquire some practical business experience. In the practicum, students are part of a team of 4-6 students and will conduct a real project for a real client, fully researching the issues and preparing and delivering a report for the client.

Internships can also be arranged for students doing a fall or spring semester-long program with enough time to allow LEB Education to find an appropriate placement for the student.
Housing
LEB Education arranges for students to live in dorm-style housing with access to a shared kitchen, laundry facilities and student lounges. Numerous shops, grocery stores and restaurants are within easy walking distance.
Meals and Personal Expenses
All meals are the students' own responsibility. While the most economical option is to prepare meals in your kitchen, numerous restaurants and convenience stores are within walking distance. Plan to spend between $200-300 per week on food, local transportation, postage, laundry, personal expenses, etc. This amount will vary according to students' interests, habits and personal tastes.


Program Staff
LEB Education's programs are coordinated by Executive Director Nikos Tsorakidis. Dr. Tsorakidis and his staff are readily available to assist students in their transition to life in London, providing academic support as well as assistance with travel logistics and housing.

Air Travel
Students should plan to arrive to Heathrow Airport in London and students can take the London Underground (ie. The "Tube") Piccadilly Line in to central London from the airport. It will take approximately an hour on the Tube to get from Heathrow to the Russell Square station. Detailed instructions will be provided by LEB Education in advance of your arrival with specific instructions about how to get to the housing after getting off the Tube.

Qualifications
The program is open to all undergraduate students. The minimum GPA for admission to the program is 2.75. An excellent record of personal responsibility and a high level of maturity are also required. Applicants to LEB Education's program should have an openness to learning about British culture and society.

Terms available:
Summer (4 weeks), fall or spring semester (15 weeks)

Program Dates:
coming soon
Program Fees

Payable Directly to Neumann University
Tuition for summer 4-week program (6 credits) & housing

$3990

Tuition for 15-week semester long program
(12-15 credits) & housing

Neumann tuition
and fees

Costs includes the following: tuition, student accommodation in shared rooms with private facilities, self-catering kitchen equipment and Wi-Fi, orientation program, welcome party and farewell dinner, 2 excursions, on-site student support, airport pickup for groups of 8 or more.

Additional Estimated Expenses - Payable Directly to Vendor

Passport

$145

Airfare

$800 - $1200

Student Visa for the UK

No Visa needed

Textbooks

Included

Supplemental Health Insurance (includes evacuation)

$35/month

Meals and personal expenses - not including extracurricular travel

$200-$300/week
Application Procedure – First Steps
1. Apply for a passport

2. Speak with the International Studies Education (ISE) staff

3. Submit completed Neumann University Study Abroad Form and Student Release Agreement to the ISE office

4. Purchase supplemental health insurance policy and provide proof of insurance to ISE.

5. Complete LEB study abroad program application and return to the ISE office with a copy of your transcript.
For more information contact:
Jen Mintzer
International Studies Education
Neumann University
1 Neumann Drive
Aston, PA 19014
Telephone: 610.358.4547
Fax: 610.361.5475
E-Mail: mintzerj@neumann.edu