International Studies Education
Study Abroad
Australian Catholic University
Melbourne, Australia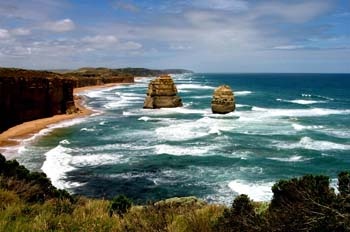 Location: Melbourne, Australia
Melbourne has on numerous occasions been voted one of the world's most livable cities. It is well known for its numerous parks and gardens and its cosmopolitan, outdoor cafe lifestyle. This city, dubbed as Australia's 'cultural capital,' is home to 3.8 million residents. More information on Melbourne.



For more information on Melbourne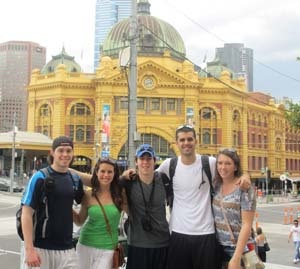 Australian Catholic University (ACU) in Melbourne
ACU Melbourne is a campus of 4600 Australian and international students. The campus is located in the district of Fitzroy, just a few minutes walk from the city center, and includes a library, computer labs, cafeteria, lounge, chapel, and art gallery. Some of Melbourne's finest parks and gardens are located within walking distance to the campus. The university is composed of four Faculties: Arts & Sciences, Theology & Philosophy, Education and Health Sciences. To ensure a smooth transition to ACU and life in Australia, an extensive orientation is provided to study abroad students one week before the start of classes.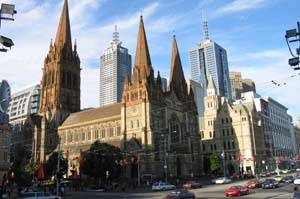 Academic Program
ACU offers a well established Study Abroad Program. Visiting students are fully integrated into the student body and follow the same lectures, seminars, and tutorials taking the same assessments as Australian students. At ACU, students take only four courses, called 'units' per semester. An extra tuition fee is incurred for a fifth course. All courses are taught in English and are three or four credits each. Visiting students are encouraged to receive pre-approval for six to eight courses though they will only be taking four courses per semester.

Study abroad students at ACU may select from a broad range of business, education, humanities, and science classes. Current course information is available on the ACU website.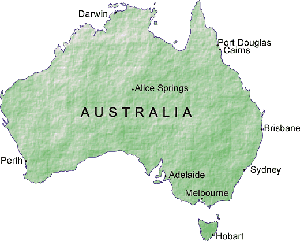 Qualifications
Students who are sophomores, juniors
and seniors at the time of application are eligible to apply. A minimum GPA of 3.0 is required for admission.

Accommodations
ACU does not offer on-campus accommodations, but the International Student Advisor will arrange appropriate off-campus housing for study abroad students, either in shared apartments or home stays. Rent will be paid in advance, but basic utilities are charged directly to students at the end of each month and are based on consumption. There is no meal plan at ACU, so students can either prepare meals in their kitchen (the most economical approach) or take advantage of the wide variety of restaurants and cafes located nearby.

Terms available: Fall or spring semester

Term Dates: 1st week of February – 3rd week of June (Spring),
2nd week of July – 2nd week of November (Fall)

Application Deadlines: April 15 for Fall semester, November 1 for Spring semester

Program Fees


Payable to Neumann University
Tuition (4 courses and housing)
Neumann Tuition & Fees

If you qualify for financial aid or scholarships at Neumann, you can apply these to the program cost

Included in the above fees: Tuition, housing, some field trips, OSHC insurance, orientation and student support services




Additional Estimated Expenses - Payable Directly to Vendor
Passport
$145
Airfare
$1500 - $1800
Visa Fees (includes permission to work part-time)
$550
Textbooks & other academic fees
$200 - $300
Supplemental Health Insurance
$322
Utilities
$100/month
Groceries and personal expenses - not including extracurricular travel
$200 - $250/week

Application Procedure – First Steps