International Studies Education
Study Abroad
St. John's University

Discover the World: Europe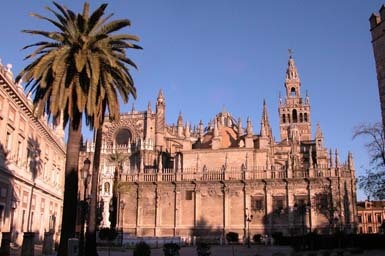 Location: Three countries
By taking you to three countries in a single semester, Discover the World offers a multi-faceted perspective on European culture and politics. Through the academic offerings and service activities, you'll encounter extraordinary opportunities to engage with the people and cultures of modern Europe. Above all, you'll build a stronger academic portfolio by living and learning in three European cities in one semester. Vibrant academics and onsite learning are the hallmarks of Discover the World: Europe. Classes transform these host cities' cultural and historic resources by making them key components of your learning experience.


Discover the World: Europe features an innovative, modular class format that splits your 15-week semester into three, five-week sessions. This way, you'll have one or two courses (3 credits each) in each city, allowing you to fully concentrate on and absorb your course work.

All students will spend 5 weeks in these 3 locations:


Rome, Italy




Paris, France


Limerick, Ireland
Some of the most exciting learning experiences take place outside the classroom. Perfect your French as you watch films in the movie houses lining the Champs-Élysées or develop a Roman accent as you order Italian-style ice cream at a local gelateria. Classes are typically scheduled four days a week so you have three days a week to study, travel and "discover" on your own.

St. John's University
Discover the World: Europe is a program of St. John's University, located in New York City. St. John's is a Catholic university founded in 1870 by the Vincentian Community. St. John's maintains branch campuses in Rome and Paris, where semester-long study abroad programs are offered.

Academic Program
All courses are taught in English, except for advanced foreign language courses. Courses offered include Art, Business, Economics, French, Italian, Spanish, Philosophy, and Theology. All courses are 3 credits each.
Consult the full course descriptions here.
Qualifications
You must complete at least one year of full-time undergraduate study at Neumann University and must generally have a minimum 2.75 cumulative GPA to apply.
Accommodations

Rome
Via Marcantonio Colonna, 21A
00192, Rome, Italy
The Leoniano housing is a newly renovated dormitory-style residence located on the top of the St. John's University campus which is situated in a bustling area with restaurants, movie theaters, grocery stores, clothing and shoe stores, etc. It is within walking distance to the historical center and only a few blocks from the underground metro. Shared dormitory-style rooms with two or four beds are available. There is a common lounge with a refrigerator and a microwave for each floor. The floors are co-ed, but the rooms are single sex.
Paris
95 rue de Sevres
75006 Paris, France


In Paris, students are housed in dormitory style rooms located at the St. Vincent Mother House. The Mother House is situated in the fashionable Sixth Arrondissement, conveniently located across from the Vaneau metro stop. St. John's has recently renovated a large portion of the building, creating both housing and classrooms in the same facility.


Student accommodation is in double rooms, with bathrooms being shared two per floor. Each room includes two twin beds, desk and chair and a sink.
Limerick
Mary Immaculate College
Students will be housed at Mary Immaculate College which is a short 20 minute walk to the town center of Limerick.
Meals and Personal Expenses
Included in the program fee are at least two meals a day, four days a week. All weekend meals are your own responsibility. Former students suggest you plan to spend between $150 to $200 per week on food, local transportation, postage, laundry, theatre visits, personal expenses, etc. This amount will vary according to students' interests, habits and personal tastes. Further information to help you plan a budget will be provided in orientation materials.
Terms available: Fall or spring semester

Term Dates: 3rd week of August – mid-December (fall),
2nd week of January – 1st week of May (spring)

Application Deadlines: April 15 for Fall semester, October 1 for Spring semester

Program Fees
Payable to Neumann University



Tuition (12 -15 credits) & Housing

Neumann tuition & room fees


Included in the above fee: Tuition, accommodations, two meals per day (4 days per week), travel between 3 program sites, orientation and student support services.



Additional Estimated Expenses - Payable Directly to Vendor



$145

Airfare (to first site and from third site)

$900 - $1200

Visa Fees

Up to $250

Textbooks

$200 - $300

Supplemental Health Insurance

Included

Lunches and personal expenses - not including extracurricular travel
$150 - $200/week
Application Procedure – First Steps


Apply for a passport



Speak with your Advisor



Speak with the ISE staff



Complete Neumann University Study Abroad Form



Complete the St. John's online application form.



Deliver all documents to the ISE office, along with an official copy of your transcript (available from the Registrar for $5) by the application deadline mentioned above.