International Studies Education
Study Abroad
Shanghai University
Shanghai, China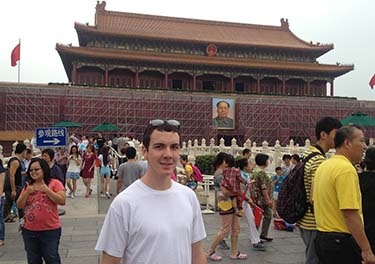 Location: Shanghai, China
Shanghai is one of the world's great cities. Its night skyline boasts thousands of colorful high rises, revealing the modern face of China—one of sophistication, big business, vibrant art and culture, and fine cuisine. The attractions in the city are too many to list, however, a few of the most popular might include: the Shanghai Museum, the spectacular Shanghai Grand Theatre; the Shanghai Art Museum; the Yu Garden and Bazaar; Huaihai Zhonglu shopping area; and the Bund, the social gathering place and river walk along the Huang Pu River. All of Shanghai is accessible with new underground stations, highways crisscrossing the city, and an inexpensive and extensive bus, train, and subway network. The ocean is also close, just a thirty-mile trip to the expansive Chinese coast. Learn more and get an introduction to Shanghai.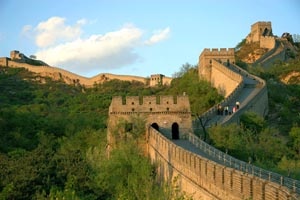 Shanghai University
Established in 1922, and with nearly 40,000 students distributed over three campuses, Shanghai University is one of China's key universities. The Shanghai program is located on the Yanchang Campus, 15 minutes from the downtown area. There are various types of sports and recreational facilities open to students as well as ample opportunities to meet local students through club activities such as cooking, climbing, hiking, football, rugby, racquet sports, skating, yoga, and Tai Chi. Two of the city's top Buddhist shrines are located in the vicinity of campus, as are a number of Shanghai's top hotels and restaurants.
| | |
| --- | --- |
| | |
| | |
| | |
Academic Program
The Shanghai program is administered by the University Studies Abroad Consortium (USAC) and is ideal for students who are interested in studying Chinese language and the business environment of China. Mandarin is the official dialect used in China, and Shanghai is a great place to practice it outside of class. The Shanghai program offers an intensive language approach that allows you to complete up to one year of Chinese language coursework in only one semester. You may combine courses from the following subject areas: International Business and Intensive Chinese Language (up to a total of 18 credits). You can also choose to complete an internship, which provides an unmatched opportunity to practice your language skills and gain international business experience.
Specific course information can be found here.
Qualifications
Students who are sophomores, juniors and seniors at the time of application are eligible to apply. A minimum GPA of 2.5 is required for admission by the program, but Neumann University requires you have a 2.75 GPA to apply to all study abroad programs.

Accommodations and Student Support
All students are required to live on campus. The Residence Halls provide housing to students from all over the world. Each apartment in the halls have four double bedrooms with a shared common area with a fridge, microwave, showers, sinks and western toilets. Bedrooms are double occupancy with two single beds, two desks, closets, an air-conditioner unit and private balcony. There are a total of 86 rooms and shared washing machines on the ground floor. While there is no meal plan for this program, a variety of cafeterias provide delicious foods daily and supermarkets, convenience stores and open markets are located nearby.

The Shanghai program has a full-time Chinese Resident Director fluent in Chinese and English, who is responsible for the USAC office in Shanghai and overall operations of the program. She will meet the group flight at the airport, take you to your housing, provide an on-site orientation, and provide support and resources throughout your stay in China.
Terms available: Fall or spring semester
Term Dates: 3rd week of August – 2nd week of December (Fall),
1st week of January – 2nd week of May (Spring)

Application Deadlines: April 15 for Fall semester, November 1 for Spring semester
Program Fees

Payable to Neumann University

Tuition & Housing

Neumann Tuition & Fees


If you qualify for financial aid or scholarships at Neumann, you can apply these
to the program cost.



Included in the above fees: Tuition, housing, 24-hour local staff support, some field trips, health insurance and orientation

Additional Estimated Expenses - Payable Directly to Vendor

$145

Airfare

$1900 - $2100

Visa Fees

$140

Textbooks & other academic fees

$100

Health Insurance (4 months)

included

Housing Deposit

Groceries and personal expenses - not including extracurricular travel

$350 - $700/month
Application Procedure – First Steps


Apply for a passport.



Speak with your Advisor.



Speak with the ISE staff.



Complete Neumann University Study Abroad Form.



Complete the USAC application online.



Submit all completed documents to the ISE office by the due dates listed above.