Veterans - Active Duty
Post 9/11 GI Bill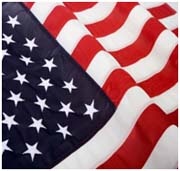 The Post-9/11 Veterans Educational Assistance Act of 2008 provides benefits to individuals who served on active duty on or after September 11, 2001. These individuals must have served at least 90 aggregate days or have been discharged with a service-connected disability after 30 days.
Under this bill, veterans may receive benefits for training they pursue on or after August 1, 2009. Benefits are not available for training pursued prior to that date. Eligible training includes undergraduate and graduate degree and certificate programs pursued at a university or college that is authorized to grant an associate's degree or higher.
Post-9/11 GI Bill Benefits
This bill provides up to 36 months of education benefits. Benefits are generally payable for 15 years following your release from active duty. Payments are based on the amount of service you completed after September 10, 2001. You will receive a larger benefit if you served more active duty or mobilization time.
If you are eligible for benefits under the Post-9/11 GI Bill, you may receive a(n):
Payment for tuition and fees sent directly to your university or college
Monthly housing allowance*
Annual book stipend of $1,000*
One-time rural benefit payment of $500
Maximum benefits are earned if you served an aggregate of 36 months or more on active duty service or after 30 days of continuous service if you were discharged for a service connected disability after September 10, 2001. If you served between 90 days and 36 months of aggregate active duty service, you will be eligible for a percentage of the maximum benefits.
*Note: The housing allowance and books and supplies stipend are not payable if you are on active duty, enrolled as a half-time student or less and enrolled in distance learning.
Choosing Your GI Bill Benefits
If you meet the eligibility requirements for the Post-9/11 GI Bill, as well as other GI Bills, such as the Montgomery GI Bill, you will be required to choose which benefit you wish to receive. For some individuals, your choice may be irrevocable. The Post-9/11 GI Bill may provide a better benefits package in terms of eligibility criteria, period of eligibility and financial value in comparison to existing educational benefit programs that remain in effect. However, the best program for you, if you are eligible for multiple educational benefit programs, will depend on your individual circumstance. Please review the eligibility requirements that apply for specific benefits and compare these benefits to those offered under other GI Bills for more information.
For More Information
For assistance and questions, please contact the Office of Graduate & Adult Admissions by calling 610-361-5208 or (800) 9-NEUMANN or feel free to e-mail us
at neumann@neumann.edu.