Letter from the Presoident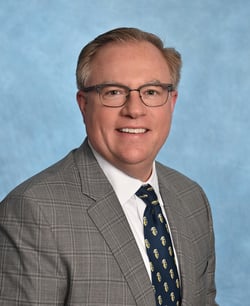 Since joining Neumann University as its sixth president in the summer of 2017, I have been inspired by this community's pervasive and steadfast commitment to our mission and values. As a Catholic University in the Franciscan Tradition, we believe in the transformational nature of education, rooted in the belief that each person must be honored with dignity and treated with compassion. This belief informs the way we educate and live as a community.
We develop leaders centered around a set of contemporary values formed by the Franciscan tradition dating back more than eight hundred years. We refer to them simply as RISES. The values of Reverence, Integrity, Service, Excellence, and Stewardship offer members of our community a framework for teaching and learning, a road map for living and working, and a life-long guide for faith formation and service to others. These values are a part of all that we do.
As a leader in higher education, I understand the urgency of our work to form and develop these confident, compassionate, transformational leaders. Our vision here at Neumann is to expand and deepen leadership formation across the University. We are accomplishing this by building on our spirit of creativity and innovation and by empowering every member of our community to pursue their passions and summon their gifts and talents to make a difference in our world.
We are prioritizing our work in global engagement and intercultural education. We are incorporating diversity, equity, inclusion, and belonging initiatives, ensuring that our proclaimed value of reverence is experienced by each person. It is imperative that we recognize our common call to be life-long learners and vigorously pursue our commitment to excellence so that all students experience success.
We are offering opportunities and creating new strategies that are animating Neumann's mission and values. These experiences are providing all members of the University community a renewed sense of purpose and commitment as they integrate Franciscan ideals and values appropriately into their personal and professional lives.
Finally, we are looking forward with confidence to a bold tomorrow. Our growth and expansion over the next decade are centered on the needs of our students and the legacy of the Sisters of St. Francis of Philadelphia. The foundation is strong, and the future is bright for Neumann University and for all those who join us on this exciting journey.


Dr. Chris Everett Domes
President