Tutoring
When should I get tutoring?
If you experience any of the following, tutoring may help!
Confusion with the material taught in class
Feeling that you are behind in class
Anxiety that prevents you from scoring as you expect on tests and quizzes, regardless of the amount of time that you spend studying
Overwhelming anxiety with a particular class
---
How do I get the most out of my tutoring appointment?
Schedule your appointment in person or through TutorTrac – do not wait until a day two before a test/due date on a paper.
Make sure that you schedule your appointment at a time
that you can commit to keeping.
Come to your appointment prepared – bring your course syllabi, textbook and notes to the appointment.
---
How will tutoring help me?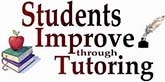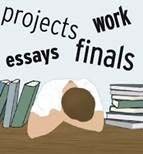 Tutoring does not guarantee an "A" in the class. However, seeking help from a tutor WILL increase your chances of earning a higher grade in the class. How?
The tutor will ask questions to determine what areas you need assistance with in the class. Then, the tutor will work with you to gain a better understanding of the course material and content.
You will leave your appointment with better understanding of the material, stronger control over the workload, and overall confidence in the class.