Delta Epsilon Sigma

Delta Pi Chapter
Service Initiatives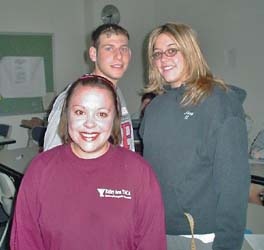 Neumann University's Teaching Fellows Program
Neumann University's Teaching Fellows program, initiated in fall 2003, has as its goal to empower students to mentor other students in specific courses where both the faculty member and the Delta Pi member feel that the appointment would be beneficial. The teaching fellow will assist the professor and students in a particular class through individualized tutoring, by assisting in small study groups, and generally, through mentoring other peers by clarifying expected goals of the course.
Through this Delta Pi initiative, members can choose to participate in service to others, especially in areas where they excel, and as outcomes, they will develop greater interpersonal communication skills and a strong sense of peer-to-peer leadership. By working with the faculty mentor, and by communicating regularly with the undergraduates, the teaching fellows will build self confidence in their own problem-solving abilities, and finally, they will have been introduced to the society's major service project that values excellence while attending to the needs of others.
Advisor to Teaching Fellows Program: Barbara Hanes, Ed.D.
Special Service Initiatives by Delta Pi in the Community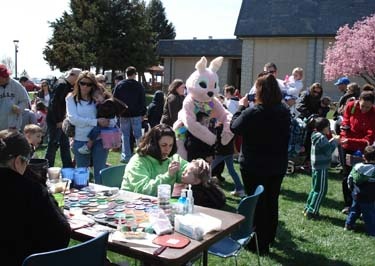 Face-Painting during Easter Egg Hunt - April 2010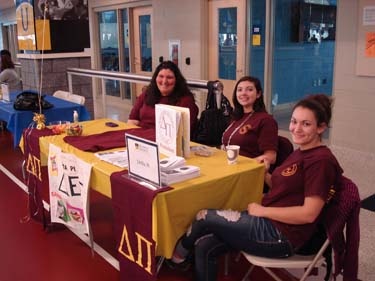 Table for Open House 2010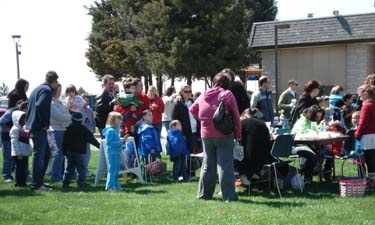 Easter Egg Hunt - April 2010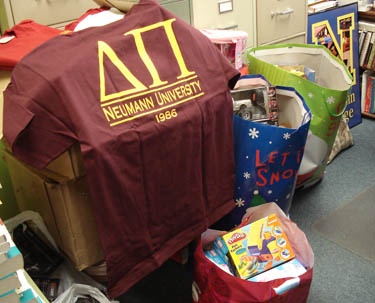 Toys for Christmas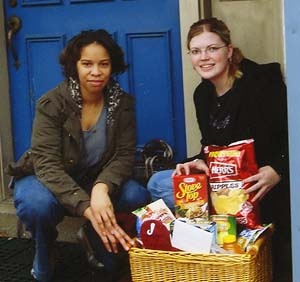 Holiday Baskets at Thanksgiving, Christmas, and Easter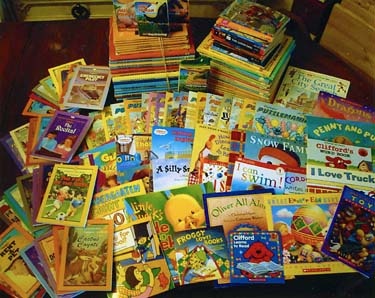 Book Drive to Children's Hospital
Book Drive for Chester Charter Village School
Fall Harvest Festival at Anna's Place in Chester
Assistance at First-Year Orientation