HOW MUCH DOES AN OUTSTANDING COLLEGE EDUCATION COST?
You'll be surprised to discover just how affordable Neumann University is, especially when you take into account our respected academic programs, career-focused majors, expert faculty, superb location, and small class size.
But whether you've been saving for college all of your life or only recently decided to continue your education, chances are you'll need some financial assistance. At Neumann, we want to make it easy for you to discover and qualify for the many grants, student loans and work-study opportunities that are available.
2021-22 FAFSA
The 2021–22 FAFSA form is available now at https://studentaid.ed.gov
Make the process easier – have these items ready before completing your FAFSA:
Your FSA ID-An FSA ID is a username and password that you can use to log in to certain U.S. Department of Education (ED) websites. We recommend creating your FSA ID early—even before you're ready to complete the FAFSA. If you are a dependent student, your parent will need to create an FSA ID, too. IMPORTANT: Do NOT create an FSA ID on behalf of someone else. That means parents should not create FSA IDs for their children and vice versa. Doing so may result in issues signing and submitting the FAFSA form and could lead to financial aid delays.
Your Social Security Number - You can find the number on your Social Security card. If you don't have access to it, and don't know where it is, ask your parent or legal guardian. You can get a replacement card by contacting the Social Security Administration.
2019 Tax Information-the easiest thing to do is link the tax information through the Internal Revenue's Data Retrieval Tool. The IRS DRT is the fastest, most accurate way to input your tax return information into the FAFSA form. Not everyone is eligible to use the IRS DRT; and the IRS DRT does not input all the financial information required on the FAFSA form. Therefore, you should have your 2019 tax return and 2019 IRS W-2 available for reference.
To be considered for state grants, your FAFSA needs to be filed by the following deadlines:
Delaware Residents:
April 15, 2021
Pennsylvania Residents:
May 1, 2021
FAFSA Submission Resources
If you have any questions or issues, please contact the Financial Assistance Office at 610-558-5521.
Exit Counseling Requirement Attention: Graduating NU Students
Students who have received a subsidized, unsubsidized or PLUS loan(s) under the Direct Loan Program, must complete exit counseling each time they drop below half-time enrollment, graduate, or leave school. Exit counseling provides important information to prepare you to repay your federal student loan(s).
OTHER RESOURCES
OFFICE OF FINANCIAL ASSISTANCE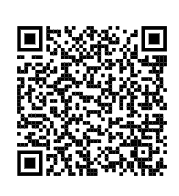 Neumann University
One Neumann Drive
Aston, PA 19014-1298
800-9-NEUMANN
610-558-5521
finaid@neumann.edu
Contact us so that we can determine your eligibility for a renewable grant or scholarship.
Financial Assistance Appointment Scheduling

**Spanish-speaking students:
This site assists Spanish-speaking students and their parents/guardians in navigating student financial aid for their child's education (click on Espanol in the top right corner). Esta página ayudará a padres/tutores hispanohablantes a navegar el proceso de solicitud para ayuda financiera.