NU Knight Prep Days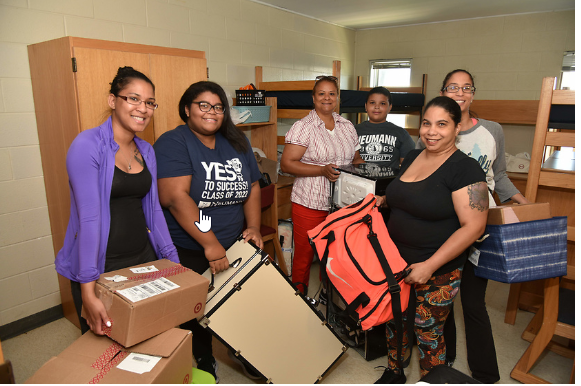 SAVE THE DATES:
Launch a successful transition into the year, with NU Knight Prep Days!! The Thursday through Sunday, before the start of classes, are reserved for first year and transfer students to connect with all Neumann University has to offer. Prep Days for Fall 2020 will begin on Thursday, August 27th and are filled with educational programs and peer to peer connection. All programs and sessions within NU Knight Prep Days are important and it is an expectation that first year and transfer students arrive to campus on the Thursday before classes start. A detailed schedule of events and move-in information will be provided to both commuters and residential students.
Highlights of NU Knight Prep Days
First Year Class Service Project and your First INT 101 Class
Small Group Activities and Connections
Join the Knights' Lead Program
Meet and Work Alongside of Faculty, Staff, and Administrators
Complete Required Student Programs
Engage With Peer Mentors and Leaders
Have Fun and Settle In Before Classes Begin
Classes begin Monday, August 31.
A NU Knight Prep Day fee of $125.00 is assessed to all new student accounts and includes all events and programs. NU Knight Prep Days is a required program for all new first-time freshman and transfer students.