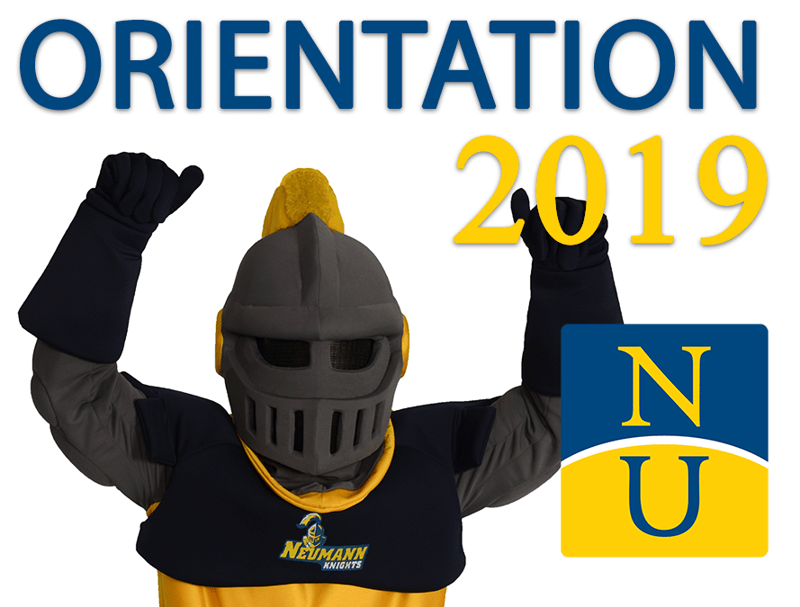 Greetings to the Class of 2023
We are pleased to welcome you to Neumann University's New Student Orientation for the 2019 - 2020 school year – DISCOVER THE NU YOU.
We are so excited that you have chosen Neumann University as your final destination. As you may know, Neumann is a Catholic Franciscan university. This means that we take pride in Catholic Franciscan traditions and our core values known as R.I.S.E.S - Reverence, Integrity, Stewardship, Excellence and Service. We place a special emphasis on showing respect for one another while at the same time giving back to our community.
Neumann's campus is a place where you can grow, a place to explore new things and set yourself up for future success. Neumann is dedicated to developing its students into this world's future leaders. We want you to take advantage of all the opportunities that Neumann has to offer. This includes a variety of clubs, organizations and leadership opportunities that are right at your fingertips - all you have to do is reach out and grab them
We cannot wait to meet you and share our knowledge and love of Neumann with you.
This is going to be the best Orientation yet, so we hope you are ready!
Welcome to the Neumann family! DISCOVER THE NU YOU.
Registration will open via your application portal.