Counseling Center for Wellness
Welcome
Click HERE to find out more information about when
Active Minds will be meeting
this semester.
Goals
The Neumann University Counseling Center for Wellness is dedicated to assisting students to achieve personal and academic success.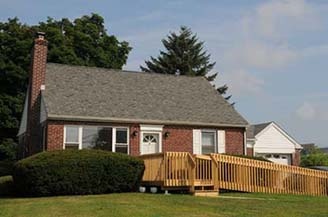 The Counseling Center for Wellness is located
at 603B Convent Road.
Process
Through the counseling process, students can learn to better understand themselves, their behaviors, feelings, and personal relationships. Counseling helps people to identify their personal strengths and empowers them to take control of their lives.

Students seek individual counseling about a variety of issues which may include: transition to college life and other life changes; decision-making; general anxiety; sexual assault; eating disorders; alcohol, tobacco and other drug use; stress/anger management; family/relationship issues and depression.
Services
Individual & Group Counseling
Counseling services at Neumann University are free to all Neumann students and confidential within the confines of the law. Group counseling is also offered throughout the semester according to student's requests.
While face-to-face is the preferred method of counseling, the CCW will offer online counseling using SecureChat for students who are in on-line programs or take classes offsite. In addition, counselors will schedule periodic online or phone sessions for those students who have difficulty getting to campus on a regular basis.

Services for the Neumann Community
In addition to personal counseling, The Center offers a variety of other services to the Neumann Community. The staff is available to faculty and staff for consultation services to discuss issues as they pertain to students. The Center also offers a variety of workshops, lectures and programs for the Neumann University community. Workshops on Healthy Eating, Relationships, Yoga, Meditation, Stress Management, and Test Taking are conducted throughout the year.
Groups
Active Minds, Dream Circle, Men's Circle, Women's Worth, Ally.
Please feel free to call the Counseling Center for Wellness at 610-358-4540 or stop in to find out the days and times for these group meetings.
Hours
The Center is open Monday through Friday, 8:00 a.m. to 5:00 p.m.
Contact Us or Stop In
Feel free to stop by The Center and help yourself to one of our many informational brochures or borrow a book from our self-help/psychology lending library. To make an appointment, call the Counseling Center for Wellness at 610-358-4540 or stop in to The Center 603B Convent Road during regular business hours. We will make every effort to schedule a convenient appointment for you with a campus counselor within 24 hours.