Wellness Educators: Our Mission
"WE" stands for Wellness Educators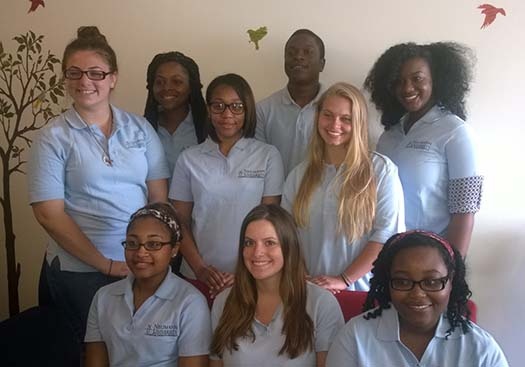 Bac
k row: (l-r) Julia Love, Martria Hamilton, Charnai Ryals, Forrest Bell,
Angela Pesce, Cierra Stickland; Front row: (l-r) Candice Billups,
Hayley Berot, Jasmine Bradford
Participants in this group work to create a culture of Wellness on the Neumann Campus. This is accomplished in part by informing peers on various issues that impact wellness. WE participants research and present productive and healthy ways to address life issues that are relevant to college age students. The goal of the "WE" peer educators is to empower students to be the best they can be by offering programs or by just being there for them.


We are here for YOU!
Wellness ~ in Mind, Body, Spirit
WE LISTEN – WE CARE – WE SERVE
Please feel free to let us know how we can be of assistance to you.

You can reach us, the WE students by calling 610-358-4541 and leaving a message.