Contact Us
Office of Admissions
Neumann University
One Neumann Drive
Aston, PA 19014
Main Undergraduate Admissions Office Phone Number- 610-558-5616

Email: Neumann@neumann.edu
---

Ask Us a Question
Have a question? Simply email us and we'll get back to you within 24 hours.
ATTENTION - Hotmail Users:
In order to insure that Neumann University can successfully send emails to your email account, we must be added to your 'Safe Senders List."
The following steps can be used to add an email address to your safe senders list.


Login

to Hotmail




In the top right of your inbox click

Options

and then select

More Options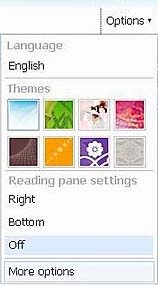 Under

Junk Email

click

Safe and Blocked Senders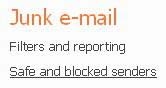 Under

Safe and Blocked Senders

click

Safe Senders



Type in the email address or domain you want to put on the

Safe senders

list in theSender or domain to mark as safe:

entry field

and click the box

Add to List



***

You will need to type in

neumann.edu

in order to receive all email correspondence from Neumann University.
If you have any questions, please do not hesitate to contact us by calling
610-558-5616.