Study Abroad
Mary Immaculate College - Ireland
Location: Limerick – on the Western coast of Ireland
Breathtaking natural beauty and a long, dramatic history make Ireland a fantastic place to study abroad. The country's rich history is complemented well by a thriving, modern culture and a people famous for their hospitality. Ireland's music and arts scene is especially vibrant, thanks in part to the fact that half of Ireland's 6 million people are under the age of 25. Though English is typically the first language of the Irish people, Gaelic is still spoken in some parts of the country. The city of Limerick, founded as a Viking fortress in the 10th century, sits on the River Shannon in County Limerick and is the nation's third-largest city. Reminders of the city's eventful past include the 12th Century King John's Castle, the medieval precinct, and St. Mary's Cathedral. From the nearby Shannon International Airport there is easy access to the rest of Europe.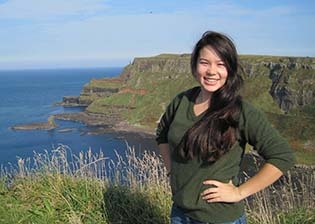 Mary Immaculate College (MIC)
Mary Immaculate College, founded in 1898, is independent university-level College of Education and the Liberal Arts, academically linked with the University of Limerick. The campus, which is located within the leafy southern suburbs of the city, has a student population of approximately 3,000. MIC is just a fifteen minute walk from Limerick's train and bus station and a twenty-minute drive from Shannon airport.
Check out MIC's international students brochure . Study abroad students can participate fully in campus life at MIC by making use of the athletic facilities, joining one of the many clubs and societies, or participating in the many performing arts activities. Off campus activities such as field trips to places of historical and literary interest, museums, theaters etc. will be offered to all study abroad students as an included part of their program.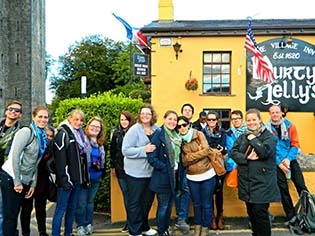 Academic Program
Visiting students at MIC are fully integrated into the student body and follow the same lectures, seminars, and tutorials taking the same assessments as Irish students. At MIC, students take four or five courses, called 'modules,' per semester. All courses are taught in English and are 3 credits each. Students may visit several different courses during the first two weeks of the semester before choosing their final schedule. As a result, it is advisable to have up to 8 courses pre-approved by Neumann before studying abroad at MIC. Study abroad students at MIC may select from a broad range of modules in: Education, English Literature, Gaelic, Geography, History, Irish Heritage, Math, Media/Communications, Music, Philosophy, Psychology, and Theology. Here is a list of modules (courses) to choose from. Please be sure to note if a class is offered in the Autumn or the Spring when considering your options
Qualifications
Students who are sophomores, juniors and seniors at the time of application are eligible to apply. A minimum GPA of 2.75 is required for admission.
Accommodations
Students are housed in single or twin bedrooms in two and four-bedroom apartments in a privately-run facility called Clontarf Hall. (City Campus Accommodation, which is a little further away from the college, is another option.) The units feature shared kitchens and bathrooms. Students live with Irish and non-Irish students. Only a duvet comforter is provided – students will have to bring linens, a pillow, and towels with them or purchase on arrival. There is no meal plan at MIC, so students can either prepare meals in their kitchen (the most economical approach), use the canteen facilities on campus, or take advantage of the wide variety of restaurants and cafes located in Limerick. There are computer labs on campus that can be used for free, these are open until 9.30 pm during term. Internet is available in Clontarf Hall bedrooms for an extra fee, it is included in the City Campus price. Costs of basic utilities are included in the housing fee. Students who exceed the utilities budget will be required to pay for any overages.
Terms available: Fall or spring semester
Term Dates: 1st week of September – 3rd week of December (fall),
3rd week of January– 3rd week of May (spring)

Application Deadlines: April 15 (fall semester), November 1 (spring semester)
Program Fees
Payable to Neumann University

Tuition (12 -15 credits)

Neumann Tuition and fees

If you qualify for financial aid or scholarships at Neumann, you can apply these to the program cost.

Included in the above fees: Tuition, housing, airport pick-up, orientation and student support services

Additional Estimated Expenses - Payable Directly to Vendor

$145

Airfare

$700 - $1000

Visa Fees

300 Euros

Textbooks & other academic fees

$200 - $300

Supplemental Health Insurance (4 months)

$130

Groceries and personal expenses - not including extracurricular travel

$200 - $300/week
Scholarship Opportunity
The Society of the Friendly Sons of St. Patrick offers $2000 scholarships for a semester of study in Ireland for juniors and seniors. Visit Neumann's Global Engagement office for more info on the application process.
Application Procedure – First Steps


Submit all completed documents along with an official copy of your transcript to the Global Engagement office by the deadline listed above