View the Solar Eclipse on Campus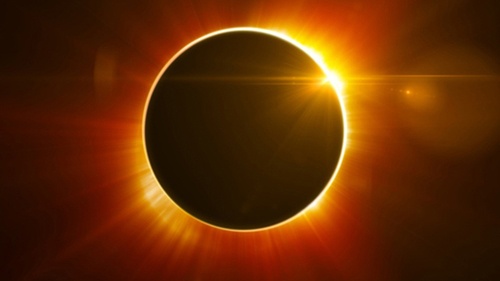 The Big Dark is coming on Monday, August 21, at 2 p.m. That's when the first solar eclipse in years will occur in Delaware County, and Neumann University is offering the public a safe way to view this stellar phenomenon.
Dr. Randall Detra, associate professor of science and technology, will have a telescope and two binoculars, all equipped with solar filters, in St. John Neumann Circle when the eclipse begins. He will share his equipment with any curious observers who join him at that time.
According to Dr. Detra, "This total eclipse will follow a narrow track starting in the northwest (Oregon) and run diagonally down through South Carolina. At our longitude this eclipse will occur between 2:00 and 2:30 p.m. Of course, Neumann University is nowhere near this total eclipse track, but we can still expect to see approximately an 80% blockage of the sun at that time."
Dr. Detra's equipment provides a safe method of viewing the eclipse as the moon blocks out light from the sun. "Do not disregard what harm looking at the sun can do to your eyes without certifiable eye protection," he warns. "Galileo did this and permanently blinded himself."
Of course, the opportunity to view the eclipse is completely dependent on the weather.
8/14/17