One Major with No Job Worries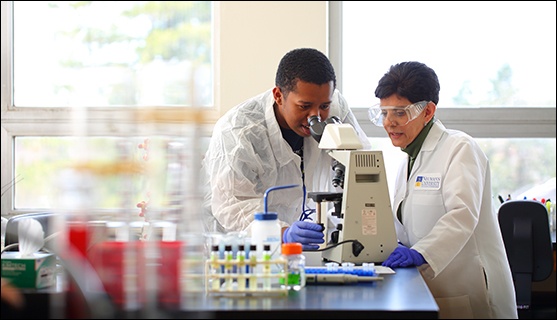 At a time when college students worry incessantly about building a resume, landing an internship, and developing interview skills – all in search of the elusive job after graduation -- there's a major at Neumann that's the best kept secret in the region.


Biology/Clinical Laboratory Science


The program is small. Only 44 students have graduated with a Bio/CLS degree in the last nine years according to Dr. Sandra Weiss, program director. All 44, however, have landed a job within two months of graduation, and 25 of the 44 (56.8%) had job offers before they walked across the stage to receive their diplomas.


Students in the CLS track are trained in medical laboratories to search for clues in the diagnosis of disease through examination of body fluids and blood analysis. Workplaces include medical centers, clinical laboratories, blood banks, and research laboratories. Graduates get good jobs, help save lives, and make good money.


Recent graduates have been hired by:
Children's Hospital of Philadelphia
Christiana Medical Laboratories
Crozer Chester Medical Laboratories
Dupont Laboratories
Lankenau Medical Laboratories
Red Cross National Testing Lab
University of Pennsylvania Medical Laboratories
LEARN MORE ABOUT OUR CLINICAL LABORATORY SCIENCE MAJOR
09/14/17